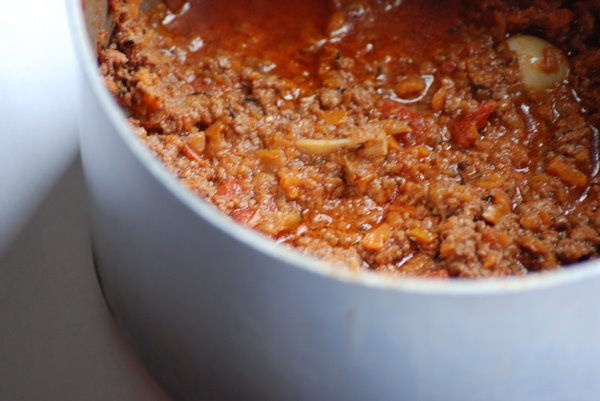 Today is the last day for my garden. It's going to be 28 degrees here overnight, and 20 degrees overnight on Wednesday, so this afternoon, I marched out to what's left of the garden with scissors in hand and harvested the remainder of the lettuce – which yielded me an entire plastic shopping bag of greens (and sorry about the plastic bag – I had forgotten my reusables on that run to the store) – then I chopped out enough parsley for tonight's meatballs, and proceeded to extract the leeks from the ground. Extract is, I think, the appropriate word. They had developed such a large sprawling root system that my initial tug lifted up an entire clump of 20 or more leeks and four inches of soil, not to mention some wayward worms who were certainly horrified to see daylight and my chickens just beyond the fence. I wasn't properly dressed for gardening tasks, but I still placed one fancy-shoe-clad foot down atop the pad of roots and soil, and, spilling dark damp soil into said shoes, managed to wrest the leeks free. I did have to give one gaggle of leeks a haircut to remove roots, dirt, and worms even after my efforts, but did succeed in gathering all of the leeks, which, I have to add, are quite a bit larger in number than I had anticipated, and I think that much of tonight will be spent looking for recipes appropriate for fifty leeks. Chicken with fifty stalks of leeks? Leek lasagna? Roasted leeks with boiled leeks with braised leeks? If you happen to be in the neighborhood and have a hankering for leeks, please, do stop by. I can help.
As it gets colder out, and nearly dark now, at 4:30 in the afternoon, we're all craving comfort food. For JR and me, this tends to mean Italian cuisine, so over the weekend, I made an untraditional Bolognese sauce, which should probably be called a meat ragu, but I'm hoping you'll forgive the technicality and help me lend my sauce some credibility. Of course, a proper Ragu Bolognese, or meat ragu in the style of Bologna, has all manner of credibility, right down to its ingredients and preparation being specified in a recipe held at the Chamber of Commerce in Bologna, Italy. My "Bolognese" would not pass muster if held to the standard of that recipe, but JR and I both look forward to having it each winter, and it makes pasta night seem just a little bit special.
An Untraditional Bolognese Sauce
Ingredients
2 tablespoons olive oil
1 medium onion, cut into a fine dice
2 stalks celery, cut into a fine dice
2 medium carrots, peeled and cut into a fine dice
4 cloves garlic, peeled
2 tablespoons thyme
pepper
1 tablespoon anchovy paste
2 tablespoons tomato paste
1 pound ground meat - preferably a blend of pork, veal, and beef, but all beef would work as well, or ground turkey
1 cup dry red wine
1 cup milk
(1) 14.5 ounce can fire-roasted crushed tomatoes (I use Muir Glen, but you can use regular, unroasted tomatoes if you like)
salt and pepper to taste
Instructions
In a large sauce pot over medium-low heat, warm the oil, and then add the onion, celery, carrot and garlic cloves and cook until the onion, celery, and carrot seem less distinguishable from one another, such that they are all nearly the same color. This part of the process takes a while, because the intent is to cook the vegetables extremely slowly to release their flavors and to meld them together. In Italian, this is called soffritto, and it usually involves pancetta and some herbs in addition to the onion, carrot, and celery, but the important thing to remember here is that the cooking is slow, slow, slow, and may take as long as twenty minutes to a half-hour. Be patient. It's worth it. As is the way with much in life that requires a wait. With the exception of the bus while you stand outside in a wind-whipped snow storm, of course.
Once the soffritto is one amalgamated-seeming ingredient, add the thyme, pepper to your liking, and stir well. Then add the anchovy paste (and do not turn up your nose at it, it is here to bring your sauce depth of flavor, and no one, not even you, will know it's there when you serve it forth) and tomato paste, and stir to combine.
Increase heat to medium. Add the ground meat, breaking it up with a wooden spoon and pushing it down to the bottom of the pan, turning it over itself to insure that it cooks evenly.
Once the meat is cooked through, add the wine, stirring to combine, then add the milk, which also must be stirred in to what? Yes. To combine. Or incorporate. Or unify, mix, merge, or marry. Whichever synonym you prefer.
Now, if you want to keep it real, or at least closer to real, you can stop here and just let the sauce simmer for about twenty minutes to let the flavors meld together. Or, you can be completely unorthodox and do what I do. Add those darned tomatoes. An authentic Bolognese sauce does not have any tomato save for the tomato paste, and the redness of the sauce comes from that very tomato paste, but also from the wine and the carrots in the soffritto. However, at my house, we like tomatoes with our meat ragu, so I add them, darn it. Once tomatoes are incorporated, let simmer on medium-low heat for twenty minutes or more and serve over tagliatelle or paparadelle if you've just hit up the Italian market for fresh pasta, but if not, regular old linguine will work just fine. Shave a little pricey parmigiano-reggiano over top, perhaps drizzle a little extra virgin olive oil over top, and ecco, there you have it (ecco means "lo and behold" in colloquial Italian. This is an Italian menu, so ecco it is.). Two days from now, you can make a baked ziti with the leftover sauce and some mozzarella cheese, or you can freeze it up for another time.
http://www.tinyfarmhouse.com/2008/11/an-untraditional-bolognese-sauce/
Dinner tonight: meatballs and red sauce over linguine. Estimated cost for two: $5.27. The meatballs consist of 20 ounces of ground meat from the same batch used to make the Untraditional Bolognese; cost per pound was $3.79, so the total for the meat is $4.73. The milk is 25-cents (one cup at $1.99 for 8 cups), the bread was $2.29 for 18 or so slices, and I am going to use 6 slices, so 76-cents. The eggs are also 50-cents, and the parmigiano-reggiano is about $5.62 because I splurged and got the good stuff last week. The sauce is going to be $2.00 for a 24 ounce can of fire-roasted crushed tomatoes, plus around a dollar-fifty for carrot, onion, celery, and garlic, and we'll throw in 50-cents for anchovy paste and tomato paste. So the meatballs cost $11.86, and I'll get fifteen two-ouncers out of this batch; JR and I will have 3 between the two of us, I'm sure, so $2.37 for those. The tomato sauce costs $4.00, and I'll get four servings out of that. The pasta is $1.79 per box, and we'll use about half of that. As with the Untraditional Bolognese, both the meatballs and sauce will freeze well if they aren't able to be polished off within the week.