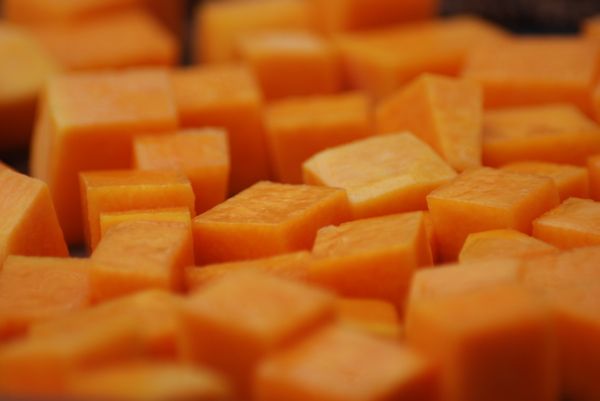 I have flour in my flip flops. If I were a professional chef, I wouldn't be wearing beach attire in the kitchen (really, it's only the flip flops. The rest of me is in regular street clothing, I swear.), but I like to cling onto the summer footwear for as long as possible into the fall. One year, I wore my Birkenstocks until the weekend after Thanksgiving, which gave me great joy, even if my toes would have protested had they had their own brains (and mouths).
So here I am on November 7th, hoping to still be wearing flip flops in 4 more weeks, and I have flour in said flip flops because of the rustic olive rolls I made last night. The recipe requires that you rub flour into a dishtowel and use that as a mold for the rolls. Sadly, JR apparently did not notice the copious amounts of flour on, and embedded into, the dishtowel while it was on the baking sheet, and my leaving it crumpled up, flour side tucked in, on the counter next to the sink turned out to be a bad idea. The kitchen was a bit of a disaster with mixing bowls strewn about, the stand mixer taking up most of my already very limited counter space, and baking sheets tucked into corners. Being the nice guy that he is, JR tried to help me tidy up the mess. Only he couldn't see that there was about a half cup of flour inside the dishtowel, so he lifted it up really quickly, and – viola – a dusting of powder all over the kitchen floor. Our Golden Retriever, Miele, seemed quite thrilled at this gift of starch from the sky, and proceeded to lick up as much as she could before being sent outside.
This morning, I brought the dishtowel outside for a final shaking out of the flour, and surprisingly, there was still enough to form a small cloud, most of which was blown onto my ever-present black pants, onto my feet, and all over my flip flops. It was quite a mess, and a continuation of a mess, at that. Worst of all, I did not love the rustic olive rolls. They had a texture that was very close to store-bought scali bread, but I had quite wrongly envisioned the olive rolls of my dreams, which would be the roll version of Seven Stars Bakery's olive baguette. Now there's a tasty bread.
I know now that the rustic olive rolls recipe will never get me there, but I will try again to see if I can get a better texture, one with more air pockets within the roll. Nonetheless, we will have these rolls with dinner tonight, which will be exactly the same dinner as last night. We are heading to Vermont with a pickup truckload of wood and a pair of shovels in order to start the preparations for our eleventh annual turkey-in-a-hole-in-the-ground Thanksgiving celebration, and last night's dinner will be quick and easy to prepare when we arrive in Vermont around 8pm. As you read the recipe, you may say, "what the heck do you mean, quick and easy?" Well, I've already roasted the butternut squash and have fried the sage, so the remaining ingredients will come together quickly. If you want to make it easier, simply omit the sage, and use leftover roasted butternut from another meal. The sweet and savory combination is well worth the effort, however.
Rigatoni with Roasted Butternut Squash, Sweet Italian Sausage, and Fried Sage
Ingredients
12-15 fresh sage leaves
2 tablespoons olive oil
1 pound butternut squash, peeled, seeded, and cut into 1-inch dice (approximately 3 1/2 cups)
2 tablespoons olive oil
1/2 cup onion, diced (or shallot, or leeks)
2-3 tablespoons olive oil
3/4 pound sweet Italian sausage (go ahead - use hot Italian sausage if you like a kick. That would be good, too.)
1/2 pound rigatoni
Salt and pepper
Parmigiano-Reggiano for shaving
Instructions
Preheat oven to 375 degrees.
Toss cubed butternut squash with 2 tablespoons olive oil and transfer to rimmed baking sheet. Bake in the oven until soft and some browning has occurred, approximately 30 minutes. This step may be done ahead of time; transfer squash to an airtight container and refrigerate until ready to use.
While the butternut roasts, heat 2 tablespoons olive oil in a medium frying pan over medium-high heat until the oil shimmers. Working in small batches, add the sage leaves to the pan and fry until crisp, approximately 1-2 minutes. Remove sage leaves to a plate lined with a paper towel to allow oil to drain. Likewise, fried sage may be stored in an airtight container until ready to use.
Preheat the broiler or light the grill. Bring pasta water to a boil.
Broil or grill sausage until browned. Transfer to a plate and slice into rounds.
Once pasta water is at a boil, add salt, then rigatoni. Cook rigatoni until al dente (slightly firm to the bite). The pasta will continue to cook while you incorporate all of the ingredients in the saute pan called for in the next step.
Heat 2-3 tablespoons of olive oil in a large saute pan over medium heat. Add onions, and saute until translucent. Add butternut squash, cooked rigatoni, approximately 1 1/2 cups pasta cooking water, and the sausage. Stir to combine and cook for 2 minutes more. Salt and pepper to taste, then crumble fried sage leaves over top. Serve immediately with shaved parmigiano-reggiano cheese and a drizzle of olive oil if you so desire.
http://www.tinyfarmhouse.com/2008/11/flour-here-flour-there-flour-everywhere/
The pasta water is used to add moisture to the sauce, and the glutens transferred from the pasta to the cooking water help thicken the sauce. You don't need to go overboard with it, so use your best judgment when adding it to the saute pan and don't feel that you need to measure out 1 1/2 cups. You can ladle it out from the pasta pot, or pour it directly from the pot. I generally try to have about an inch of pasta water in the pan when I first add it.
Dinner tonight: You already know the answer. This same dish, only with more sausage and more pasta because I'm feeding an additional large man. That large man being JR's brother. Estimated cost for 3 (gotcha!): $6.91. The pasta I'm using tonight was $2.79 for the box, and, yes, I think we'll use all of that. I'm going to pick up Italian sausage at my local butcher shop which is less expensive than Whole Foods (whose delicious sweet Italian sausage I used last night). I'm estimating $4.00 for one pound of sausage. The butternut is the other half of the butternut I used yesterday, so 12.5 cents, and the sage is still free. I neglected to factor in the parmigiano, which was on sale at Whole Foods and cost $4.98 for a half-pound. I'd estimate we use well under an ounce, so let's tack on 62 cents (calling it an ounce), and the total is $7.53.