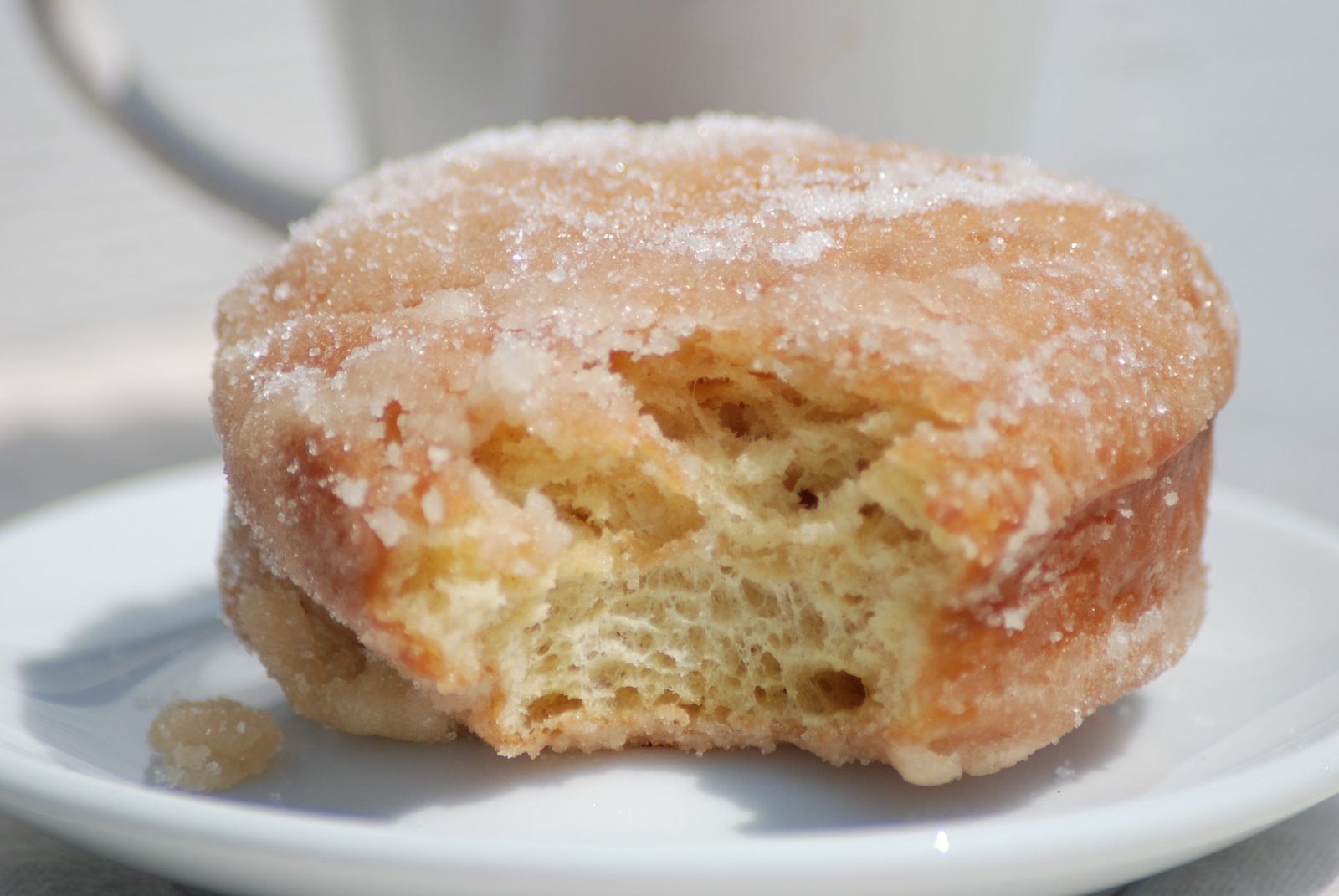 When I was a freshman in high school, I had my eye on a pair of Zodiak boots that at age fourteen, I was ill-equipped to afford, what with a savings account consisting of approximately $147.63 and some immature U.S. Savings Bonds as assets. U.S. Savings Bonds which, upon maturity just two years later would be cashed in, unbeknownst to my mother, to go to Myrtle Beach with my friend Lisa, rather than putting them toward my college education as was the intent.
When it came time to discuss my need of the boots, my mother put it to me plainly. If I wanted to own them and forevermore admire their shiny silver toe tips – yes, yes, they did have, with "Zodiak" etched in swirling script over the entire lustrous surface – I would have to get a job.
Barely old enough to work legally, such that I was limited to 8 hours per week and no late nights, which is a very good and valid law as children should not be working the third shift, nor the second, for that matter, there was an interminable three months before I would earn enough to afford these boots. I first worked at the local IGA grocery store. However, between the filth, incoherent clientele, and pressure from the union steward to join – um, hello? I'm only fourteen. I just want these really hot black Zodiak boots. That's the only reason I'm here, sir. I mean, I'm all for worker protection, really I am, but paying union dues out of my measly $3.14 per hour wages was going to delay the boot acquisition, and I could not be having that. So, after three weeks' in their employ, I called in sick to IGA for three consecutive shifts, and then just stopped calling. Somehow, even with only this dreadful first work experience to list on my application, I managed to get a job at the Dunkin' Donuts across the street from the IGA. I guess the management didn't mingle. And, to be honest, I never saw anyone from IGA buying donuts nor coffee while I wore the fabulous donut tree dress. That's right. In my quest for fashion, I was reduced to wearing a 1950s diner-waitress style dress with tiny pastel donut trees emblazoned upon it's scratchy-yet-tissue-thin polyester blend fabric, and the capper on the whole humiliating mess was the pink pointed disco collar. That I avoided the hairnet was small consolation at the time.
It was while I wore the donut tree dress on Saturday and Sunday mornings every weekend for three whole months that I developed my aversion to donuts. Perhaps it was the fourteen-year old's propensity toward eating the very most sugary offering – and perhaps you've heard of, or even seen for yourself, the confectioners' sugar dusted donut filled with some semblance of buttercream frosting? Yes. That one. They made it with vanilla and chocolate frosting filling. Maybe they still do. I wouldn't know. And this is not because I do not frequent The Dunk, for, oh, I do. Whenever I'm working away from the house, I am a Dunk aficionado. I'd even like to take this time we're sharing here to commend them for bringing a little bit of the Italian Autogrill to the States. The flatbread sandwiches aren't quite the same as Autogrill panino, but then, how could they be when you aren't on the Autostrada headed to some outrageously gorgeous Italian vacation spot?
So now that you're just about all caught up on my misspent youth – or at least on a couple of episodes from it – those frosting-filled donuts, along with the sickeningly sweet smell of their donutness, destroyed donuts for me. Think a constant olfactory onslaught of supermarket birthday cakes, and then you eat, like, an entire cake, during the course of a 4-hour shift. You can see where the trouble would arise.
In any case, by the time I yanked those cowboy boots onto my feet and strutted out the door, telling my mother that I was going out with my cousin and only he, while, in fact, I was actually going out with my cousin and his friend – both seniors, and with both of whom I would drink baby cans of Budweiser and learn how to make screeching bake-'em and burn-'em donuts of the tire-tread destroying kind, food donuts and I had parted ways. For good, as far as I was concerned.
Then, almost a decade ago now – so fourteen years after the donut tree dress, donut gorging, tiny Budweisers, and working solely to rock the latest fashion, JR and I were in Waitsfield, Vermont. We were there to hike, in fact, which is, as some of you may know, now an obsolete form of entertainment for us. In any case, we needed coffee and sustenance before heading out to Lincoln Gap. And there, in a small shopping plaza in Waitsfield, we chanced upon a coffee shop with the most ethereal donuts I had ever had. Maple-glazed donuts. Oh, what a revelation. Yet, I do not live in Vermont, so donuts became a special only-when-in-Waitsfield treat. Have I mentioned that we no longer hike for fun? Which means we don't travel to hiking locations either. So no more Waitsfield, and no more donuts.
And then I found this recipe. Though the good people at Epicurious spell it "doughnuts", which is the proper way, I suppose, but the influence of Dunkin' Donuts cannot be eradicated from my writing. I made these scrumptious little morsels a couple of years ago during the holidays, and then conveniently forgot about them. Until something inside of me – my Id, perhaps – made me think that donuts/doughnuts would be a perfect treat on this long holiday weekend while JR and I enjoy our coffee in the garden. Oh, aren't I just so much less of a hellion now than I was then? I would be so disappointing to the fourteen year-old me.
Espresso-glazed donuts/doughnuts, adapted from Epicurious
Ingredients
For the donuts:

2 tablespoons warm water (105 to 115 degrees. Any hotter and you run the risk of killing the yeast, so it's advisable to use a thermometer, and, it turns out, you will need one for the frying portion of this snack as well. You should be able to attain the required degree of warmth from your tap water. And, yes, it is perfectly ok to use tap water. People did it all the time before 1985 or so, and the proverbial they seem not to have suffered for it.)
1 tablespoon yeast
1 cup light cream, at room temperature (I'm not going to promote any leaving out of dairy product overnight as that could open me up to legal action, but I might have done something like that with a bit of plastic wrap over the cup. Might, I said.)
4 tablespoons (1/2 stick) unsalted butter, softened (see "1 cup light cream" re: dairy left out overnight)
3 large egg yolks
1-tablespoon honey (you could go to two tablespoons, but I found that the glaze and sugar coating sweetened these treats plenty, thank you very much.)
1 1/2 teaspoons kosher salt
1/2-teaspoon cinnamon
3 1/2 cups all-purpose flour, plus additional for the rolling out process, and a smattering on the dough to keep it from forming a hard crust while it rises.

For frying:

Vegetable oil – 8 to 10 cups for the whole dozen plus donut holes.

For the glaze:

1 1/2 cups confectioners' sugar, sifted – this whole sifting thing is important as it guarantees you no sugary clumps in your glaze. I would bother to do it.
1-tablespoon honey
1/4-teaspoon vanilla extract or vanilla powder (this is my new, lower-cost liquid vanilla extract substitute. It works just fine, and it is slightly less expensive, so good to know.)
1/4-teaspoon kosher salt
1/4-cup hot espresso or strong coffee

For dusting:

granulated sugar – approximately 1/4 cup

Note:

Here's a helpful hint before we even start this process: measure out the ingredients for the donuts the night before. The dough-formation will then take a mere 9 or 10 minutes, after which, you will be free to attend to your garden, nearly complete a half-marathon, or, as I did, return swiftly to the comfort of bed for an additional hour and a half.
Instructions
Drag your weary ass out of bed and pull your stand mixer out of the pantry. Plunk it down loudly, pretty much accidentally, because you really don't want to wake your lover up, but that thing is heavy and you are just not at full-strength yet. Mutter, rather predictably, might I add, "time to make the donuts" in a succession of three.
In the stand mixer's mixing bowl or similarly large mixing bowl, combine the warm water and yeast, stirring until the yeast is dissolved. Allow the yeast mixture to stand until it is foamy and smells of fermentation, approximately 5 minutes. If you get no foam, start again, for there will be no rise of the dough.
Add the cream, butter, egg yolks, honey, kosher salt, and cinnamon to the yeast mixture and give it a quick stir, somewhere in the 30 seconds range. Now add the flour one cup at a time, stirring to combine fully with each addition. Add the quarter-cup all by itself, if you were unsure. Mix for 3 minutes on medium speed, then scrape down any dough stuck to the sides of the bowl and make a dough pile in the middle of the bowl. Dust the top of the dough pile with flour, cover with a clean kitchen towel or plastic wrap, and allow to rise in a warm, draft-free area. I found that the spot directly under the stand mixer was rather warm and draft-free. So remove the paddle attachment, throw a towel over the bowl where it sits, and walk away. Allow the dough to rise until doubled in bulk, approximately 1 1/2 hours, a fantastic amount of extra snoozing time.
Line a 9 by 13 rimmed baking sheet with parchment paper and dust with flour.
Turn the dough out onto your lightly floured kitchen counter, and gently stretch or roll with a floured rolling pin out to a 12-inch round that is 1/2-inch thick. It is important to stay around the 1/2-inch mark for if the dough is much thicker, it will not cook fully in the short time it bobs around in the hot oil. This isn't a problem if you are a raw dough-lover like me, but I've found we're in the minority.
Using a 2-inch round cookie cutter, cut rounds out of the dough, starting at the outside edge, or, if you have no such cookie cutter, use a cleaned 15-ounce can with both top and bottom tin cut out and then a similarly cleaned 6-ounce can to make donut holes if donut holes you desire. I did not cut donut holes into this batch, and instead, used the 1-inch round cookie cutter to cut - shall we call them munchkins? – out of the areas of dough too small to make full-sized donuts. Place the donuts onto the baking sheet, cover once more with your clean kitchen towel, and allow to rise for 30 minutes.
While the dough rises for the second time, prepare the glaze. In a medium mixing bowl, combine the confectioners' sugar, honey, vanilla extract or powder, and salt and stir to combine. Add the hot espresso and stir until a glaze has formed. Set aside.
Place a cooling rack over a 9 by 13 baking sheet. This is being done so that you may avoid the horror of dripping glaze all over your counter top.
Heat 2 1/2 inches of vegetable oil (approximately 4 cups) in a deep 4-quart pot until the oil registers 350 degrees on that candy thermometer of yours. I don't want to scare you non-candy-and-oil-thermometer owners off of making these donuts, so if you are among the many who do not possess an oil thermometer, use one of the small scraps of dough to test the readiness of the oil. First, the oil must be shimmery in appearance. Then, drop a small piece of dough into the oil. If it begins frying immediately, you are free to start frying the real donuts, two at a time, until they are browned on both sides, 1 to 2 minutes per side. Be quick on your feet here – hopefully your run or extra crib time will help you with this – for you must pay attention the entire time you are working on the frying. Use a slotted spoon to flip the donuts over while they are in the hot oil, and also use it to transfer them to the cooling rack.
Once you've fried up your desired number of donuts, roll them around in the glaze, and then toss a bit of granulated sugar over them. Feel very, very glad that you've managed to overcome your aversion to donuts, and begin plotting the maple glaze recipe for next weekend's donuts. And lemon-thyme donuts for the following weekend. And sugar-lime donuts for the one after that. There is a problem brewing here. Oh, yes. There is.
As a side note, if you are not fond of mixing dough first thing in the morning, the dough may do its rising in the refrigerator overnight instead. Then, once you've cut your donut shapes out, allow them to rise for 45 minutes rather than the 30 specified in the instructions given to the grumpy early-morning donut maker.
http://www.tinyfarmhouse.com/2009/05/the-rapscallion-and-the-donut-trees/
Dinner tonight: Honey-Balsamic Chicken Thighs with Roasted Beets, Beet Greens, and Gorgonzola Polenta. Estimated cost for two: $10.11. The olive oil for the chicken thighs was 22-cents, the garlic 10-cents, the honey $1.60, and the balsamic 76-cents. The chicken thighs themselves were $2.42. The beets were $2.49 for the bunch, the oil for roasting, 33-cents, the orange 50-cents, and the oil for sautéing the greens 33-cents, and the sugar was around 2-cents. The polenta costs 54-cents per cup, the broth was $2.19, and the two tablespoons of crumbled gorgonzola was 1-ounce at $4.49 for 6 ounces of the Whole Foods store brand variety, so that's 75-cents. The polenta was then $3.38, of which, we will eat half, and I will save the other half for frying up into scrumptious triangles to be topped with whatever my heart desires. So our share of the polenta for this meal is $1.69, and that includes that delicious gorgonzola flavor – you only need a little, you know.