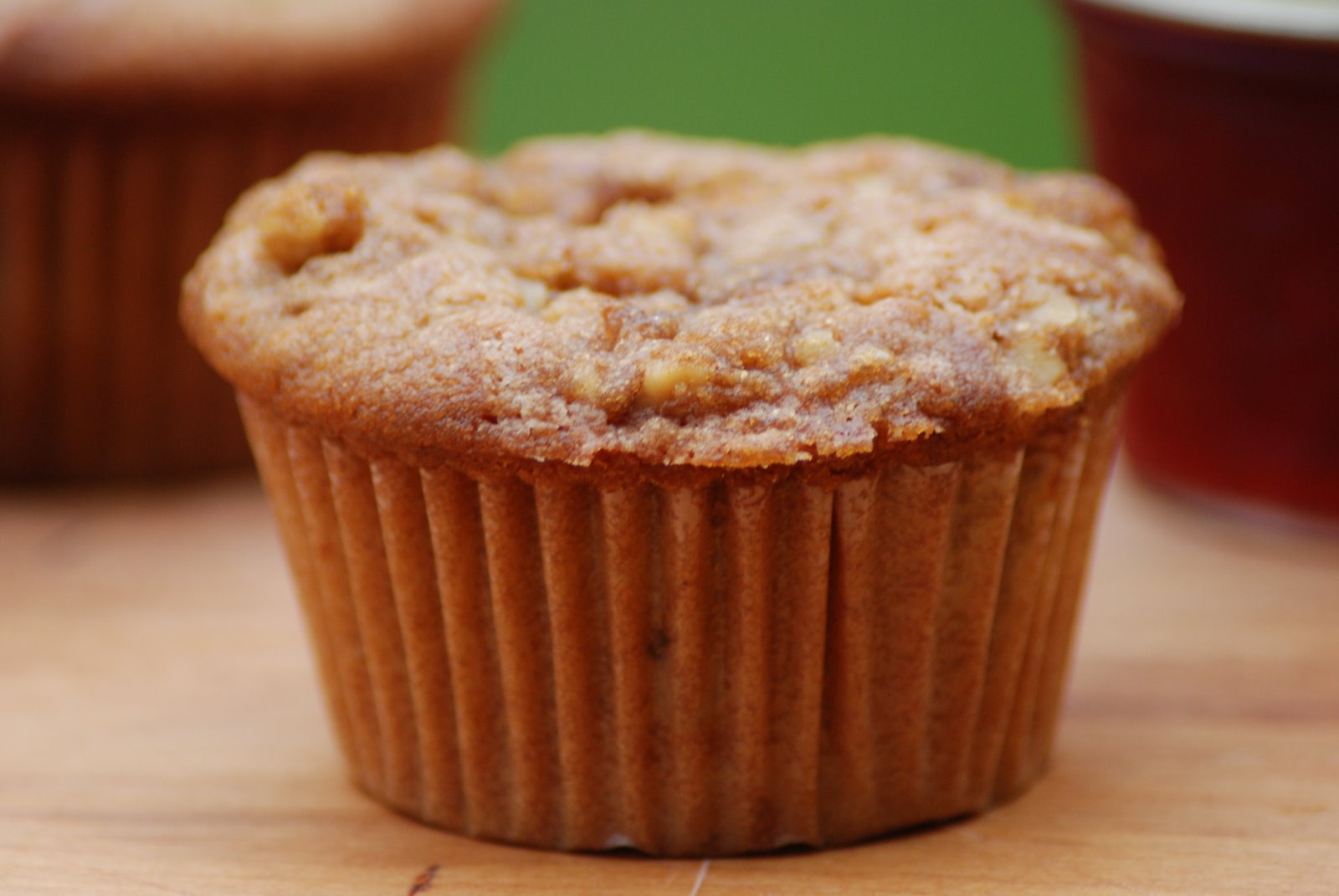 My childhood memories of rhubarb involve warm summer afternoons in a still-damp bathing suit, and being handed a raw stalk with a bowl full of sparkling white sugar, then being instructed to take a bite. A la tequila shots, as it were. Dunk the stalk in sugar, take a tangy bite, dunk the stalk in sugar, and repeat. I'm not certain that this wasn't some innovative method of punishment concocted by a gaggle overtired mothers trying to maintain control over their rambunctious broods, but one thing it did do for me is turn me off from rhubarb. For, like, thirty years. It seems JR was also forced to eat rhubarb in this same fashion, for he also despised the piquant stalk. I say despised – as in past tense – because some of my Tweeple – or Twitter friends – to those of you who are not currently trying to help promote democracy in Iran with a green avatar, nor following Ashton Kutcher just because two million two hundred-and-something thousand everyone elses do – guided me to this recipe.
I packed two muffins with JR's lunch. This decision was initially met with derision. "Rhubarb? I don't need two of them, I'll tell you that." I thought I even caught a slight wincing/twitching thing going on with his face as he said this. However, eight hours later, in he walked to the kitchen (where I can nearly always be found), booming, "I love rhubarb. More rhubarb, please!" Ahh, if only all of life's dislikes could be remedied so easily.
Of course, I couldn't help but modify the recipe, for that is my way, and in addition to cutting the recipe in half and making muffins rather than bread, I also added rhubarb's constant companion, strawberry, to the batter. Not content to add just strawberry, which is the traditional American rhubarb complement, I also added the British pal-to-rhubarb, ginger, both candied and ground. Now that I've learned that the Brits – and I am part Brit, only one generation removed, in fact – are working the rhubarb-ginger combination, I'm thinking a rhubarb-ginger chutney would be fabulous with grilled pork chops. Perhaps with some green onions? I'll work on that one. We do yet have a small opening in the wee window that is rhubarb season, so I'll be sure to grab those last punish-your-child-for-being-obstreperous-by-making-them-eat-them-raw, celery-like stalks and get back to you with a recipe. For if JR and I can be converted, anyone can.
Rhubarb-Strawberry Muffins with Walnut-Ginger topping, adapted from AllRecipes.com
Ingredients
1/3 cup unsalted butter, softened
3/4 cup packed brown sugar
1 large egg
1/2 cup buttermilk
1/2 teaspoon vanilla extract
1 1/4 cup all-purpose unbleached flour
1 teaspoon baking soda
1/2 teaspoon kosher salt
1/4 teaspoon ground cinnamon
1/4 teaspoon ground ginger
1 stalk rhubarb, chopped fine (about 1 stalk/8-ounces)
1/4 pound strawberries, hulled, cored, and cut into 1/4-inch pieces
1/4 cup walnuts, chopped

Topping:

1/4 cup brown sugar
1/4 cup walnuts, chopped
1 tablespoon chopped crystallized ginger
1/2 teaspoon ground cinnamon
2 tablespoons unsalted butter, melted
Instructions
Preheat the oven to 325 degrees. Line a muffin pan with those adorable little paper liners - I doubt as to whether you'll be able to find ones with rhubarb stalks adorning them, but perhaps ones with strawberries are available. Or at least polka dots. Polka dots would be fine.
In a large mixing bowl, beat the sugar and butter together until well-blended. Add the egg, and beat until just combined. Add the buttermilk and vanilla, and beat until they are just incorporated. Add the flour, baking soda, salt, cinnamon, and ginger, and beat until they are also, yes, incorporated. Gently stir in the rhubarb, strawberries, and walnuts, being certain that they are evenly distributed - to the best of your ability, of course - please don't go doing some analytical study of strawberry-to-batter ratio, just don't leave the goodies on top of the batter. You want some rhubarb, some walnut, and some strawberry in every muffin. That's our goal. That's all.
Next, combine the brown sugar, walnuts, crystallized ginger, ground cinnamon, and butter in a small bowl. Stir until the butter has coated all of the other ingredients, and set aside.
So now transfer the batter to the awaiting muffin tins such that the tins are approximately 3/4 full. Top each with the walnut-ginger crumble mixture. Bake on the middle rack until a toothpick inserted into the middle of the muffins comes out clean, 30 to 35 minutes. In normal baked-goods situations, I would advise you to eat at least one muffin immédiatement, but in this case, not so much. The warm strawberries give the still-warm muffins the appearance of mushiness. This is a false impression. You must therefore wait for the muffins to cool fully, and all will be good. You will be transformed from a rhubarb hater to a rhubarbist. I'm not sure if rhubarbist is an actual word, but my Twitter friend, Lan, coined it, and I like it. Very much. Just like I like rhubarb now.
http://www.tinyfarmhouse.com/2009/06/does-this-muffin-a-rhubarbist-make/
p.s. Lan also has a recipe for strawberry-rhubarb-rosemary jam on her blog. I made a version of it in my quest for rhubarb love, or at least appreciation, and it is spectacular. I do highly recommend. Both the blog and the jam.
p.p.s. I have to give special thanks to all of my Twitter friends who guided me toward happy rhubarb eating: @edj3, @angry_asian, @bluesky161 (she recommended the recipe featured in this post), @goodgrlgoneblog, and @beehivecafe. Thanks ladies!
Dinner tonight: Oh, hey! It's our 6th wedding anniversary today! Yeah. So we were going to do like last year and have dinner in the yard with food from the garden. Mostly lettuce and other greens, but I'd toss some chicken and nuts and beets and blue cheese in there for good measure, make some strawberry ice cream, and all would be good. Except that weather-wise, it may as well be October. It's cold and rainy and therefore, there will be no sitting outside, unless we want to be completely covered in bug bites and unable to eat because our salad is soggy. And I could still pick greens, but the weather is begging for something a little more hearty than salad alone. So instead, we will have prime rib roast with mashed potatoes, and caramelized onions. Just like winter. Estimated cost for two: $24.71. The prime rib roast is on sale at Whole Foods in honor of Father's Day. It was $7.99/pound (that's $5.00 off, people.). I bought the smallest cut they had, which cost $21.41. We won't eat all of that tonight- I don't think, anyway, but I'll roll it into the total just to be safe. The potatoes will cost around 99-cents, plus about 70-cents in butter. The caramelized onions will run about $1.55, and I will make a salad, solely of mixed greens – beet, radish, baby spinach, baby chard, baby Forellenschluss lettuce (please, do go read up on that), and some fully mature Bibb lettuce. But those are all from seed or inexpensive seed starts, so they cost next to nothing. For fun, I'll call it a penny a seed, so let's say 6-cents for the salad. And it doesn't get any fresher than that, now, then, does it? And if the weather does finally clear, we'll have our rib roast in the garden. I dare you to have an anniversary-quality meal at a restaurant for this amount. Dare you.