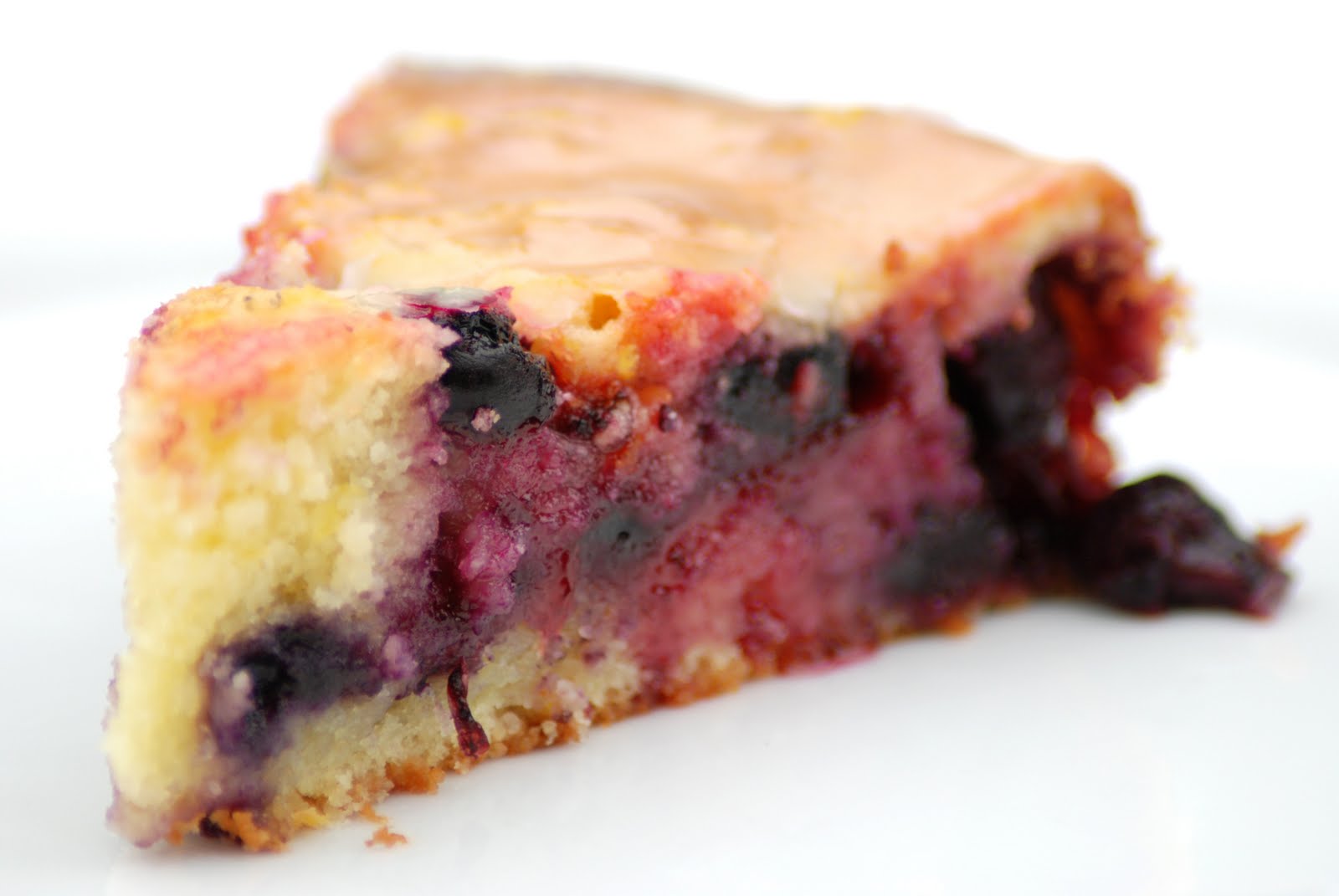 Sundays at our house have a familiar cadence to them developed over more than a decade of practice: sleep in – a welcome change, particularly for JR who is up at 5am during the week; coffee made on the stove top, perhaps a fried egg or a frittata with freshly gathered eggs, then the start of my own personal bake-off, which typically leads directly into some elaborate Sunday meal.
This past Sunday was no different. To a point. A little after noon, as I was pulling the cake – the cake that this post is ostensibly about – out of the oven, JR summoned me to the equipment bay of the barn. There, at the edge of the middle bay, stood what he called his "guillotine" – a make-shift wooden contraption designed to hold a chicken upside down inside a traffic cone for slaughter.
This was our first bird of eleven to be slaughtered. We lost a chick early on – perhaps the fatigue of life had already taken its toll just 4 days into what would have been a brief existence anyway, or it may just have been that it was cold and we humans weren't doing an adequate job of keeping that particular chick warm. I collected the chicks from our local farm supply store at the end of April, and we delayed the first kill until after I had delivered the manuscript for the cookbook. It is my intent to kill one of these chickens myself, but after this first go-round, I think mine may be Number Eleven. We clearly have some work to do on our technique – the details of which, I will spare you. For now.
The chickens do some natural selection of their own. The phrase "pecking order" is an actual way of life within the walls of a chicken coop, and one unfortunate rooster had been beaten mercilessly all day long on Saturday – so badly, in fact, that we weren't certain he'd make it until morning. He had been pinned to the ground repeatedly by the other roosters – there is but one unfortunate hen in the group – and limped around the coop, tail feathers pointing down and shaking, in stark contrast to the upright and proud tail feathers of the other men of the coop. As he attempted to get some food – bullied and pecked at the entire time – JR went to fetch a black marker. I kept a close watch on our abused rooster, to be certain we marked the proper one – though I am fairly certain there would be no way to mistake him for another, hobbled as he was. The rooster cowered as JR put a black mark on his back – the black mark of impending death – and we returned to our usual seats in the garden, only to hear the attacks continue until dusk.
Removal of the feathers from the rooster's carcass revealed scratch marks on his back where he had been pinned by the other, stronger birds. And last night, as we sat in the garden, we could hear the squawking of natural selection beginning again.
On a less troubling note, blueberries do not practice natural selection at all – it's really just a battle between we humans and the small, flying birds – who are also quite mean to one another, it should be noted, spend a little time watching them one day if you don't believe me – to see who comes away with the most fruit. Our farm family neighbors grow some of the most coveted blueberries in our area, with mid-summer visitors to our house invariably asking, "are those blueberries out yet?", the anticipation as audible as their words.
I typically make blueberry crumble with those coveted blueberries, but as I was only able to secure one pint for myself this weekend, and the crumble requires two, I devised this cake instead. Despite the coffee cake name, I'm thinking you could serve this forth as a dessert as well, and it would be a fantastic addition to a brunch. Which, of course, still falls under the coffee cake designation.
Blueberry-Lemon Coffee Cake with Lemon Glaze
Ingredients
8 tablespoons (1 stick) unsalted butter, softened
1 cup sugar
3/4 cup fresh ricotta (such as Narragansett Creamery's or other artisanal fresh ricotta)
2 large eggs
the zest and juice of one lemon
1/4 teaspoon vanilla extract
1 1/2 cups flour
1 1/2 teaspoons baking powder
1/4 teaspoon kosher salt
1 pint blueberries, washed, picked over to remove those moldy or mushy berries, and any stems removed

For the glaze:

2/3 cups confectioners' sugar, sifted
the zest and juice of one lemon
Instructions
Preheat the oven to 350 degrees. Grease a 9-inch springform pan with unsalted butter and set aside.
In a large mixing bowl, mix the butter and sugar until well-blended. Add the ricotta and mix well to combine. Add the eggs, one at a time, until each is just incorporated into the mixture. Add the lemon zest, lemon juice, and vanilla extract, and mix until combined.
In a small mixing bowl, combine the flour, baking powder, and salt and stir to be certain all is evenly distributed. Add the flour mixture to the sugar-butter-egg mixture. Mix until it is completely incorporated and you have a smooth batter. Gently stir in the blueberries, you don't want to make blueberry mush, here, you know.
Transfer the batter to the springform pan, and bake in the oven until the cake is golden brown on top, 55 minutes to 1 hour. Remove the cake from the oven and allow to cool for 10 minutes before glazing.
While the cake cools, combine the sifted confectioners' sugar with the lemon zest and lemon juice, stirring until you have a thick, lemony liquid. Spoon the glaze over the top of the cake, covering the entire top surface. Cut yourself a slice, decide that all baked goods - or at the very least, all coffee cakes - need ricotta and lemon, and then serve a slice or two forth to your loved ones. Attempt to keep as much cake as possible for yourself while also trying not to appear Scrooge-like, then give up, and start planning for a second Blueberry-Lemon Coffee Cake. It's the only way.
http://www.tinyfarmhouse.com/2009/08/blueberry-lemon-coffee-cake-with-lemon-glaze/
Estimated cost for the whole cake: $7.77, which is 10 to 12 servings, so we're looking at 78-cents per slice on the high end, 65-cents per slice on the low end. So here's the deal: Sugar costs around 1-cent per tablespoon. We're using 16-cents' worth here. The butter costs 70-cents for the one stick. The ricotta cheese costs $5.99 for 1 pound, and our 3/4 cup costs around $2.25. The lemons cost $1.00 total. The vanilla costs around 6-cents. The flour costs 36-cents at 19 cups for $4.49. The baking powder costs less than 2-cents, but we'll call it two for the sake of rounding up. The blueberries should cost no more than $2.99, and the confectioners' sugar costs $1.29 for 15 (1/4 cup) servings, therefore 2/3 cup costs around 23-cents.
Dinner tonight: Please don't groan or cringe, because dinner tonight is that poor abused rooster. The meat chickens we bought are mutants – next time, we'll see if we can't find a heritage breed to raise instead of these that are bred to grow to enormous size, and quickly, at that. This runt of the group weighed almost six pounds gutted and feathered. There will be chicken salad, this is for certain. Estimated cost for two: $8.66. I am going to make a brown sugar barbecue sauce to go with Poor Rooster, and that will cost $2.32. I sense that I will eventually have 9 similarly named birds, resulting in an inadvertent similarity between me and George Foreman or the late Michael Jackson. He died, you know. The barbecue sauce is enough to feed four with ease, so we'll divide that cost in half as we'll be saving the remainder for a later use. I am also going to serve an acorn squash from our garden, the cavity of each half filled with fresh ricotta and topped with toasted walnuts. We'll figure $1.50 for the half cup of fresh ricotta I estimate I'll use, and 54-cents for the walnuts, plus 48-cents for olive oil used for roasting the squash. Our squash is small – no more than 2-pounds, so to purchase it would cost around $1.60. If you were buying a chicken, rather than killing one in the equipment bay of your barn, I would advise you to avoid 6-pound mutant-type chickens, and stick with a 3 to 4-pound roaster, which should cost you no more than $6.76. If you're only two people, you won't eat more than half of that, and that cost is $3.38. You will use the remaining $3.38-worth to make chicken salad for tomorrow's lunches, right? Yes. But of course, for we do not waste food, no we do not.