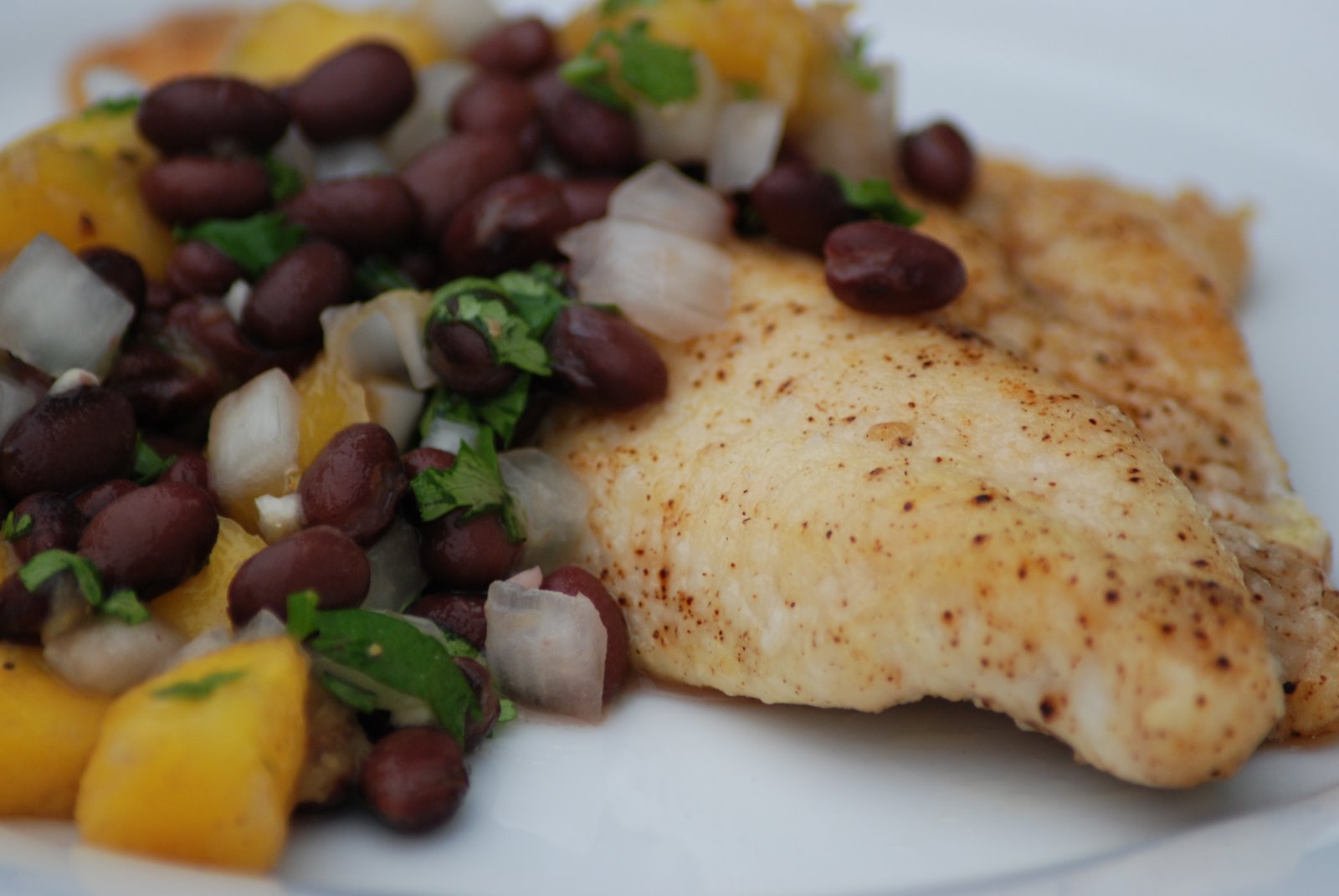 Ahhh, if only we in the northeast were not denied our beach time this year. It's been a rainy and dismal summer here in New England, the break finally coming at the tail end of July, at which time, JR and I – along with JR's entire family – traveled to my brother-in-law's house in Vermont for a surprise-birthday-party-slash-family-reunion. My brother-in-law, whose birthday it was, hosting – unbeknownst to him – until we all emerged from the dark, screaming "surprise!", when he stepped out of his car on that Friday night. At least when it's family, it's generally not considered breaking and entering, which is nice.
JR's niece and her husband supplied the clams for the all-day food fest on that Saturday. The fire pit blazed, sullying her white enamel pot – overflowing with clams, all 15 pounds of them – with soot so thick we were sure it would never come clean. Do not underestimate the ability of enameled pots to come clean or the determination of their owners to scrub them spotless. The clams, the likes of which have not graced my plate in over a year, were plump and sweet – the whole family stood, dripping butter from their fingers – we're a classy lot, we are – and groaning loudly as we polished off all but a handful of clams. Then we all moved slowly – possibly even gingerly so as to not awaken the angry-stomach gods – to our chairs around the fire pit and then groaned when a slew of side dishes appeared on the card table stationed a few feet from the fire.
It is easy to be gluttonous at a family party, particularly when someone aside from this financially embarrassed gal is paying, but the clams left me wanting more seafood, which, you may have noticed, does not make many appearances on this here blog. In fact, the last seafood JR and I had was Maine shrimp, and that was in January – seven long months between the shrimp and the clams.
I do love seafood – if it wasn't clear enough from the face-filling tale of the clams – however, to purchase seafood that is sustainable, you're going to spend a little bit more. And it's important to me that sea creatures abound long after I am gone, so I try to purchase only that which I know is sustainable. Lucky for us, then, that catfish was on sale last week at Whole Foods, and that two filets only weigh in at 12 ounces or so, which means that I was able to score seafood for dinner for a mere $5.34. It was actually hot as well – a surprise, given the way the weather has been to this point – so I made a quick salsa to go with it, and that was that. I'm still dreaming little dreams of clams, and when I see them on sale, clams I shall buy, but the catfish satisfied the non-shellfish craving, for we all know that summer is for seafood. And sun.
Pan-fried Catfish with Black Bean-Mango Salsa
Ingredients
4 (5 to 6 ounce) U.S. farmed catfish filets
1/4 cup unbleached all-purpose flour
1/2 teaspoon chili powder
kosher salt
freshly ground black pepper

For the salsa:

1 mango, peeled, pitted, and cut into 1/2-inch cubes
1 medium Vidalia or sweet onion, approximately 1/2 pound, coarsely chopped
2 cloves garlic, finely chopped
1 jalapeno pepper, finely chopped
1 (15 ounce) can black beans or kidney beans, drained and rinsed
the finely grated peel and juice of one lime
1/4 cup cilantro leaves, coarsely chopped

For frying:

1/2 cup extra virgin olive oil for frying
Instructions
Rinse and pat the catfish filets dry. Combine the flour and chili powder on a dinner plate or large shallow dish, such as a pie dish, and season with salt and pepper. Coat the filets with the flour mixture and transfer to a 9 by 13-inch rimmed baking sheet until you're ready to fry the bad boys up. If it's going to be a minute or two, place them into the refrigerator until the oil is hot.
Combine the mango, onion, garlic, jalapeno, black beans, lime peel, and lime juice in a large bowl. Add the cilantro, stir to combine, and let sit until serving time. Unless that serving time is tomorrow, in which case, you should cover and refrigerate the salsa immediately.
Heat the oil in a large non-stick sauté pan or well-seasoned cast iron pan. Working in batches, fry the fish until golden brown on each side, 2 to 3 minutes per side. Transfer to a plate lined with paper towels to drain excess oil. Once all four filets are cooked, serve each one forth with one-quarter of the mango salsa.
http://www.tinyfarmhouse.com/2009/08/summer-is-for-seafood/
Estimated cost for four: $17.20. This dish is a bit of a splurge, but, hey, summer is short, and you deserve a treat every once in a while. The catfish was on sale for $6.99/pound, and you'll use approximately 1 1/2 pounds, so that costs $10.50. The regular price is $8.99, so if you bought them while they were not on sale, they would run you $13.50. The flour costs 6-cents, the chili powder around 10-cents. The mango costs $1.99, the onion approximately 50-cents, the garlic 10-cents, the jalapeno is around 50-cents. The beans cost 99-cents, while the lime cost us 50-cents, and the cilantro would be approximately 1/2 of a supermarket bunch costing $1.99, so that adds another dollar. The olive oil for frying costs 96-cents.
Dinner tonight: Honey Mustard-Cider Marinated Pork Spare Ribs, More Coleslaw, and Potatoes from the Garden. Estimated cost for two: $6.15. The pork ribs cost $3.99 per pound. We'll use close to a pound, as JR can eat the leftovers for work lunch on Monday. The marinade costs $1.56, and the brown sugar costs 16-cents, so that's $5.71, but we'll cut the price in half because we have those lunch leftovers we discussed, so that's $2.86. The coleslaw costs $1.79, with the second half of the 75-cent head of cabbage from the neighbor's front yard being used, and half of the two-dollar-and-eighty-two-cent dressing I made two days ago. I really want to call the potatoes free, and, as this is my blog, I think that's what I'll do. I found the potato seed starts – this is what I am going to call them, not "the long-forgotten farm stand potatoes that had developed eyes and long, shooting sprouts over the winter", which is what some others might have called them – and planted them this spring. The rainy weather hasn't done the crop all that many favors, and some of the potatoes are bit waterlogged and rotten, but others are just gorgeous. Of course, we don't discriminate, for we are eating on a budget over here, we are. We simply cut the nasty bits off of the water-weary potatoes and use the remainder, and we are so in love with our potato crop that we have dedicated ourselves to planting more potatoes next year. Only they will live outside the garden as potatoes suck the life out of the soil and cannot be planted in the same location for 3 to 4 years after they are harvested. Oh, but so much fun to dig up potatoes for dinner. And we don't even have children – children would love it, I'm sure. In any case, I highly recommend a potato patch – it's like digging for fresh, starchy treasure each night. After writing all of that, I feel a bit guilty about calling them free, and I suppose it's only fair for me to add in the price of purchased potatoes, so we'll add in one pound, plus some olive oil for coating before roasting those potatoes, so that's going to cost us around $1.50. When you dig the potatoes up out of your yard yourself, the total cost of this meal drops to $5.15.