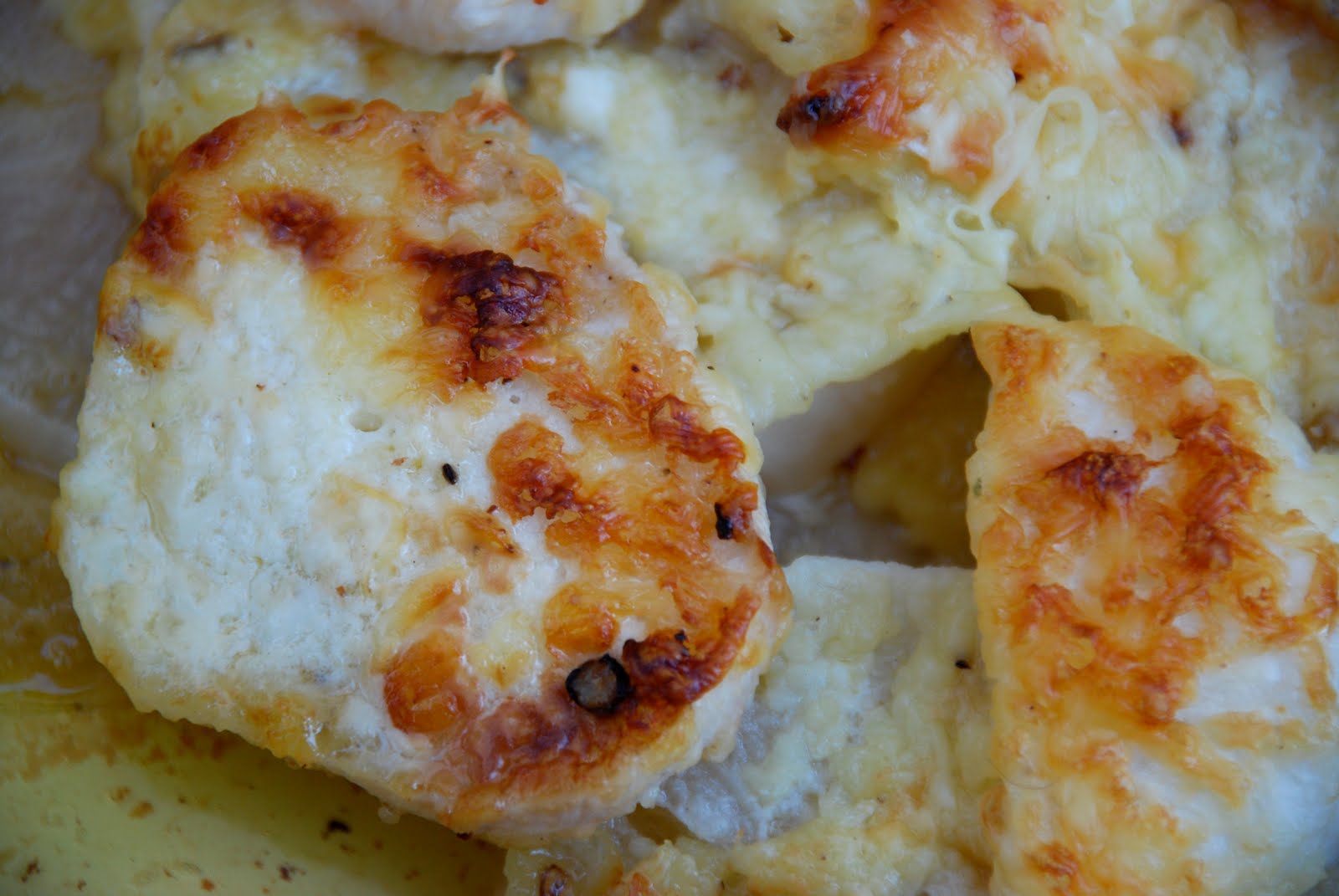 Tis the season for root vegetables in colder climes (such as ours in New England), and, as such, we are making much use of them here at our house. Last week's roasted root vegetable pot pie just got polished off (in JR's lunch) yesterday, in it could be found carrots, parsnips (my, how I love those parsnips), and Macomber turnip – a turnip variety seemingly unique to southeastern Massachusetts, particularly Westport, though my favorite farm stand also grows it in Seekonk (and from them, I did purchase it and stow it away before their pre-Christmas closing).
The Macomber turnip is a mild, sweet-fleshed variety that roasts up beautifully and has none of the bite of purple-topped turnips. By comparison, it is also a large variety, easily growing to roughly half the size of a football (I've seen it described as softball-sized, but the ones I purchase are certainly larger than that, and actually resemble a half of a football, as they taper from a wide top to a thin, rounded base from which the taproot would grow).
Turnips are a member of my very favorite vegetable family, Brassica, which has been deemed my penultimate vegetable family as a result of its sheer volume of useful, tasty, and often inexpensive veggies. Among them, broccoli, Brussels sprouts, cabbage, kale, collards, cauliflower, rutabagas, and turnips. Though the Macomber turnip is my true turnip love (though perhaps not my true Brassica love – cabbage, cauliflower, and collards are currently duking it out for that designation), I am not opposed to feasting on the purple-topped variety, particularly if they happen to show up on my doorstep for free. As is the case of these here gratineed turnips.
Last Saturday, I worked a table for Slow Food Rhode Island at the Providence Wintertime Farmers Market. Incredibly nice person that he is, JR deposited the folding table, chairs, and me at the start of the market and returned to fetch me (and table, and chairs) at the close. I had no sooner fastened my seat belt than he said, "So, who do you think would leave us a huge bag of turnips?"
"Hmmmm. I don't know. Turnips? How big a bag?"
"A HUGE bag of turnips," he replied, as my mind raced to come up with the culprit.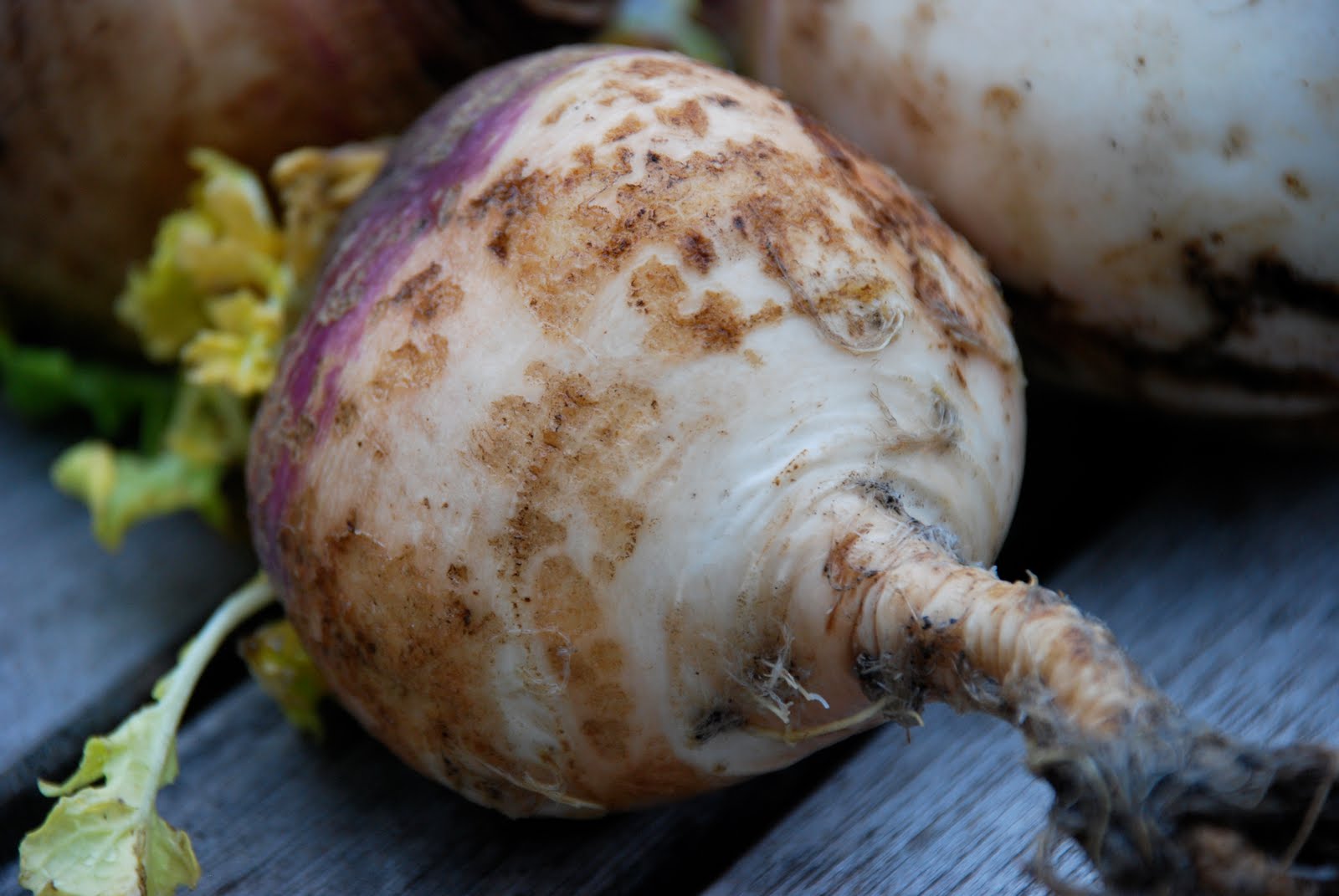 There were only two possibilities, I reasoned: my mother, and our friend Patrick. However, both were eventually ruled out as suspects, for my mother was busy at home making food for my brother's pot-luck birthday party that night, and Patrick never stops by on a Saturday. Never. Hmmmm. Perplexing. But still, free turnips equals free food. I'd deal with not knowing if it meant free sustenance, and began hoping that the mystery vegetable donor would show up again next week, but perhaps with some collards. Or cauliflower. Or cabbage.
The turnip depository mystery persisted until the next day – a short-lived mystery in the end, and one that we had stopped devoting much time to once the turnips had been placed in the pantry. Well, except for the continued wishing for more free food to magically appear at our house each Saturday.
Still, I do like to know where my food comes from as a general rule, so I was happy when our neighbors informed me that a friend of a friend had a surplus of turnips from his garden, and had provided our neighbors with enough for them, another neighbor, and us, with the goal being for me to come up with a recipe for the whole group. And, while there will be another gi-normous roasted root vegetable pot pie this upcoming week, a weeknight gratin of turnip seemed like a good way to make use of a couple pounds of the spicy buggers.
I mean buggers literally, as well, as earth still clung to the taproots of these turnips – for grocery presentation, taproots are generally removed prior to being placed into the produce section or farmers market table – and within the taproots were a few bugs, and, as an added bonus, the scent of warm soil to remind me that the growing season really isn't that far away. This gift of turnips was becoming better and better all the time – first free food, then nostalgia for the growing season? What could be better, really?
As we ate the gratin as a side to roasted cauliflower soup last night, JR said, "I'd just put this out and tell people it was potato gratin."
"Really?"
"Yeah, I mean, it would take them a while to figure it out." (pause while chewing and swallowing) "I think, anyway."
He's got a point. While he gratin doesn't smell like potato gratin, for that spicy, horseradishy smell is certainly emitted as it cooks, and the sharpness doesn't cook out entirely. Texturally, they're pretty darned close, though not quite close enough to fool your friends entirely. Still, I'd wager it would take most people a while to figure out that there's something different about these "potatoes".
This recipe is an extremely simple one that I typically use for potato gratin. In the spring, I serve it with freshly chopped chives scattered about the top, though its cheesy goodness works just fine sans greenery as well.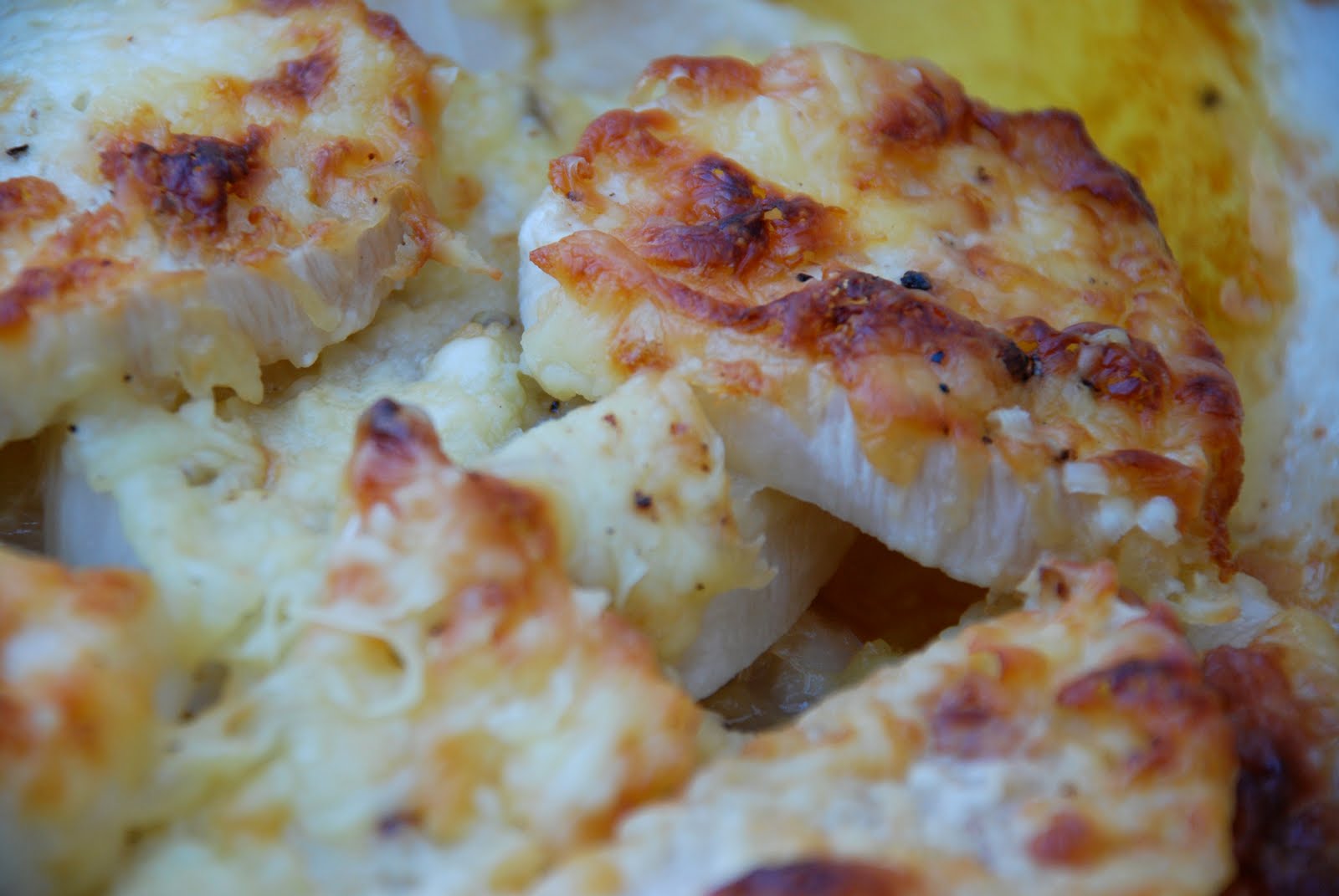 Ingredients
unsalted butter for greasing the pan (I save wrappers from butter and use the residual butter to grease)
2 pounds turnips, trimmed, peeled, and sliced crosswise into 1/4-inch rounds
6-ounces creme fraiche (you could use sour cream, though I prefer the flavor and viscosity of creme fraiche)
8-ounces cheddar cheese, coarsely grated
kosher salt
freshly ground black pepper
Instructions
Preheat the oven to 375 degrees Fahrenheit. Using that residual unsalted butter we've discussed, grease a 9 by 13 by 3-inch lasagna pan (or roasting pan).
Cover the bottom of the pan with turnip rounds, slicing patchwork pieces as necessary to create a turnip base. Spread 1/3 of the creme fraiche over the turnip slices (I generally cheat at this by putting a dollop of creme fraiche on every turnip slice - it will spread as the gratin bakes). Cover this layer with 1/3 of the grated cheese, season it all with salt and pepper, and begin the turnip-layering process once again to create a second layer. Cover that layer with 1/3 of the creme fraiche and 1/3 of the cheese, season it with salt and pepper, and then create a third layer in the same fashion. Super easy.
Bake the gratin, uncovered, until the turnips are softened (use a fork to check - if you can easily pierce them, they're good to go) and the cheese is melted and golden brown, 35 to 40 minutes. Let the gratin stand for at least 5 minutes before serving. In its turnip form, this gratin would pair well with roasted chicken, roasted pork, or sausage and sauteed greens. Perhaps turnip greens, kale, or collards. You know, to keep it all in the family. I'd add beef and lamb to the list if you choose to make the potato version of the gratin, and would probably go with a sweet potato variation for pork.
http://www.tinyfarmhouse.com/2010/02/turnip-gratin/
Estimated cost for one turnip gratin: $10.02. The butter should be leftover/residual, but if we figure that you have neglected to hoard butter wrappers, and we also figure that a tablespoon of butter costs us 9-cents and that we'll use a third of that, that's 3-cents. Turnips, when not deposited at your house by the turnip fairy, should cost no more than $1.50 per pound, so that's $3.00 (I saw gorgeous turnips for $1.00/pound at the farmers market, by the way. Gorgeous, I say.). The creme fraiche was purchased on sale for $2.99, though its regular price is $3.99. The cheddar was also purchased on sale for $5.99 per pound, so $3.00 for the half-pound. Our total is $10.02 for 6 to 8 servings; $1.67 per serving for 6 or $1.25 per serving for 8. Factoring in free turnips and the sale price for the creme fraiche, the turnip gratin cost us $6.02. None too shabby at all, methinks.
Dinner tonight: Chuck Roast with Olives and Onion, served with mashed potatoes. Estimated cost for 2: $6.95. The chuck roast was on sale for $3.49/pound. The roast I came home with cost $9.07, and we'll get 5 or 6 servings out of it. The olive oil cost 36-cents. The onions cost $1.49 for 2 pounds, so 75-cents per pound, and that's what I'll use – 1 pound. The garlic will cost around 20-cents. The tomato paste cost around 50-cents. The fennel seed and rosemary were in the range of 12-cents each, so 24-cents. The olives cost $2.99 for a jar, we'll use half of that, so that's $1.50. The beef broth cost $2.49 for 4 cups, I'll pour in just 2 cups, so that's $1.25. So, the entire roast costs $13.87 for 5 servings (we'll stay on the low end in case JR is particularly hungry tonight), and that's $2.77 per serving of beef with olives and onions. The potatoes were 99-cents/pound, we'll use a pound or so, the butter will be about half of a stick that costs 70-cents, so that's 35-cents. The milk will be no more than 1/4 cup, so at $1.99/8 cups, that's just over 6-cents. Heck, at $6.95 for a beefy dinner, I may get crazy and roast up some carrots – for a whopping $1.66 or so additional. That just may happen, in fact.