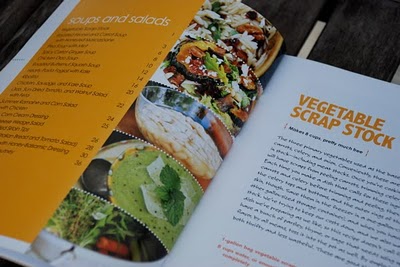 Seeing as we're all on a budget here, or are at the very least minding our dimes and nickels a little more diligently these days, it's always nice to find a freebie, so I wanted to let you know that if you travel on over to Under the High Chair – up until midnight tonight (Friday, June 18) – you can enter to win a copy of the Poor Girl Gourmet cookbook.
This giveaway is part reading retention test (because Aimee at UtHC and I like reading), so to get a head start, you may first want to check out the article "10 Tips to Help You Conserve Some Coin" over at Simple Bites, then head over to Under the High Chair and play. You have to be in it to win it, as they say.
If you're on Twitter, there's a bonus entry for retweeting the contest, just be sure to let @HighChair know that you've RT'd, okay?