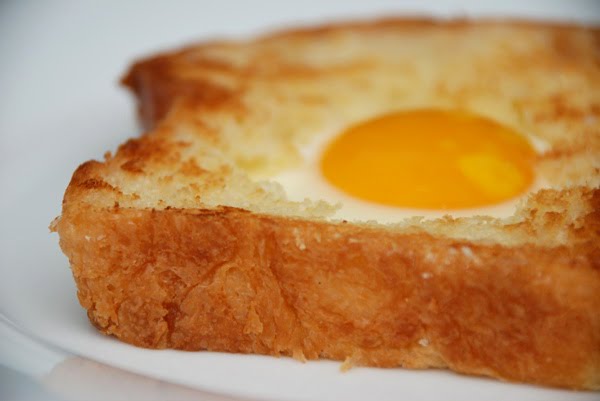 Wordless Friday doesn't really work, does it? I apologize. I'm trying to force my wordless whim on you, and now, here I am, talking. Or typing. But definitely not being wordless.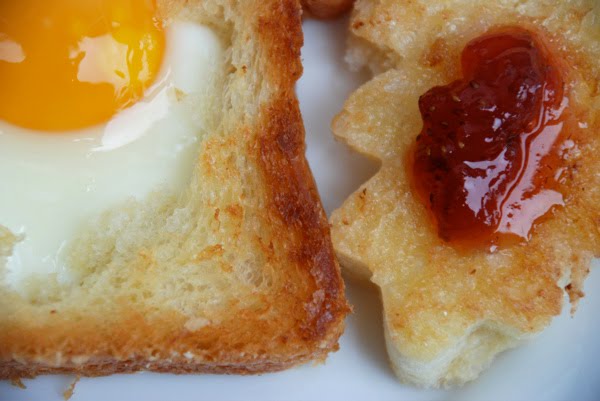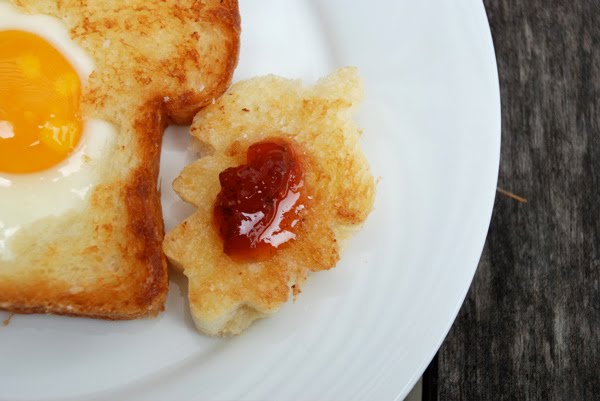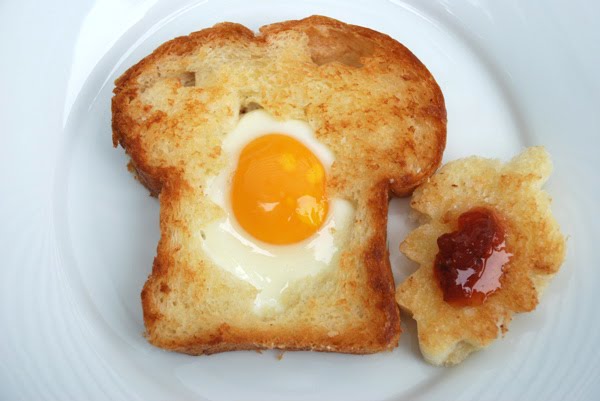 Still, that's an awful lot of photos of an egg in some bread, isn't it? Hopefully this impresses upon you how ridiculously good eggs in a nest is. Especially with buttered, toasted brioche.
To be quite quick about the instructions, as you and I both know it's easy enough to make eggs in a nest, and you certainly don't need a completely written-out recipe for it, using your favorite fall-themed cookie cutter, cut a hole in your day-old brioche (of course, you'd never be so silly as to spend full price for bread that you're only going to slather in butter and then toast, I know, but I thought I'd mention just one additional time that it's advisable to use day-old because it's less expensive, but if you can't find day-old brioche, by all means, go with baked-that-day bread). If you don't have a fall-themed cookie cutter, you could use a round cookie cutter. Or a square cookie cutter. Or a well-cleaned 15-ounce can.
Melt salted sweet cream butter in a non-stick skillet. Toast the less attractive side of the bread first, then flip it over, crack an egg – preferably farm fresh if you've got 'em – into the hole in the middle of the bread, and cook on medium-low heat until the egg is set/cooked to your desired doneness.
Be sure to toast the cut-outs in your pan as well, and load them up with spoonfuls of your favorite jam. In our case, we went with Sunchowder's Emporia Strawberry Daiquiri jam. JR even had some jam straight from the spoon at the end of his nested egg meal. And then proceeded to make himself another egg in a nest. It's just that good.