Anyone else out there a Last Minute Lucy when it comes to holiday shopping? Can I get a show of hands? Or at least an "amen"?
One year long ago, I think it was 1998 (that's long ago, right?), I had all of my shopping done right after Thanksgiving, and, boy, was that a great feeling. Apparently not great enough to try to replicate it again, though, and every year since, I've been baking, and canning, and, yes, shopping, right up until December 24.
If you're like me, and need a few last-minute gift options, here are a few sure to result in glee when the gift wrap is torn off.
Ashley, the founder of IceMilk Aprons, is pure genius. I don't say this because she is a friend of mine, and I don't say it solely because of the gorgeous aprons she's created (gorgeous enough, in fact, to be selected by Martha Stewart herself as a best gift of 2010 and featured on The Martha Show.), but also because she knows that people like you and me, we need last-minute gift help.
If you order an apron that is back ordered (ahhhh, yeah. Martha Stewart did promote them this year, you know. Have I mentioned that?), you'll receive a small canning jar with a photo of your apron, and the story behind it, all ready for gift wrapping. This takes my favored method of last-minute gift-giving – the gift-wrapped, cut-out photo – to a whole new level. And I love it.
But wait. There's more. You can shop up until December 22 – that's Wednesday, in case you've lost track of which day is which, too (isn't that how we get to be last-minute shoppers?) – and still receive your (un-monogrammed) order in time through the magic of overnight shipping.
Oh, but suddenly it's Thursday and you still haven't ordered your IceMilk Apron? Guess what? You can order a printable – yes, printable – gift certificate. Which means it could be Saturday and you'd still be able to pull this off. See what I mean? Ashley = pure genius. But don't take my word for it – buy an apron or a gift certificate last-minute and see for yourself.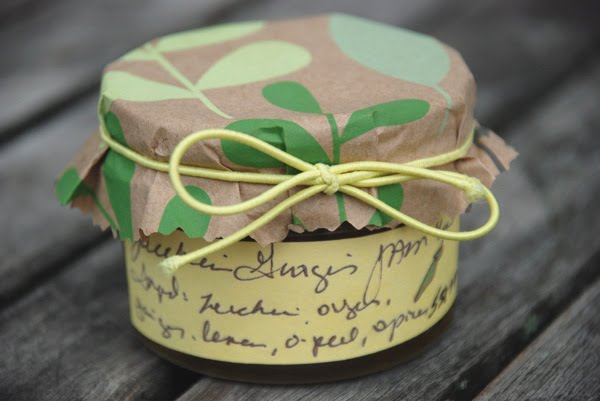 Sunchowder's Emporia Jellies, Jams, and Chutneys. Heck, we'll just call 'em preserves.
Jamista Wendy Read is a friend, however, I don't let that influence my opinion of her preserves – they taste just like homemade, and with their pretty packaging, they're a great stocking stuffer or hostess gift. Wendy makes each batch by hand, using only natural ingredients, so you might read the label on a jar of zucchini-ginger jam, and you'll see "zucchini, cane sugar, ginger, cinnamon stick, nutmeg, lemon, orange zest". Or strawberry jam made only with strawberries, cane sugar, lemon juice, and lemon zest. Both of which are delicious on breakfast toast, by the way.
And Wendy's Peach-Lavender Jam makes a great glaze for chicken, if you weren't already aware.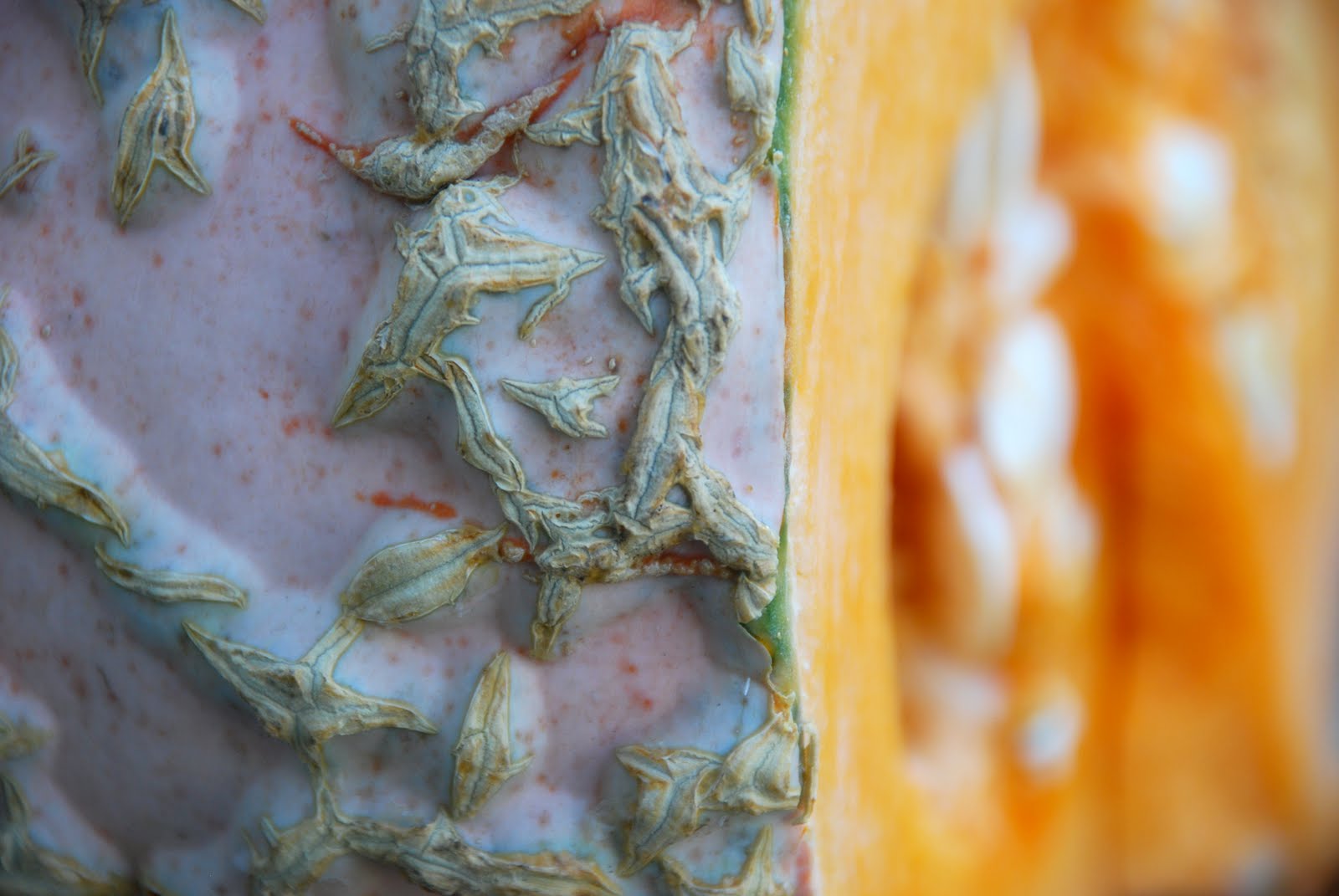 For the gardener with a lot of space: Pumpkin Seeds
Pumpkins for eating. Grown by your loved one (or ones). What could be better?
I'm partial to Galeux d'Eysines and Marina di Chioggia, both of which produce large, sweet, creamy-fleshed pumpkins. In fact, the Marina di Chioggia that we recently processed is about to be turned into a pie, though it also made for an interesting sweet and savory take on pumpkin lasagne (liking sweet and savory as I do, it was perfect for my taste, though it is an 8 on a 1-to-10 pumpkin sweetness scale, so maybe not the best lasagne choice for those who prefer all savory things in their place. And free of sweet contrast.)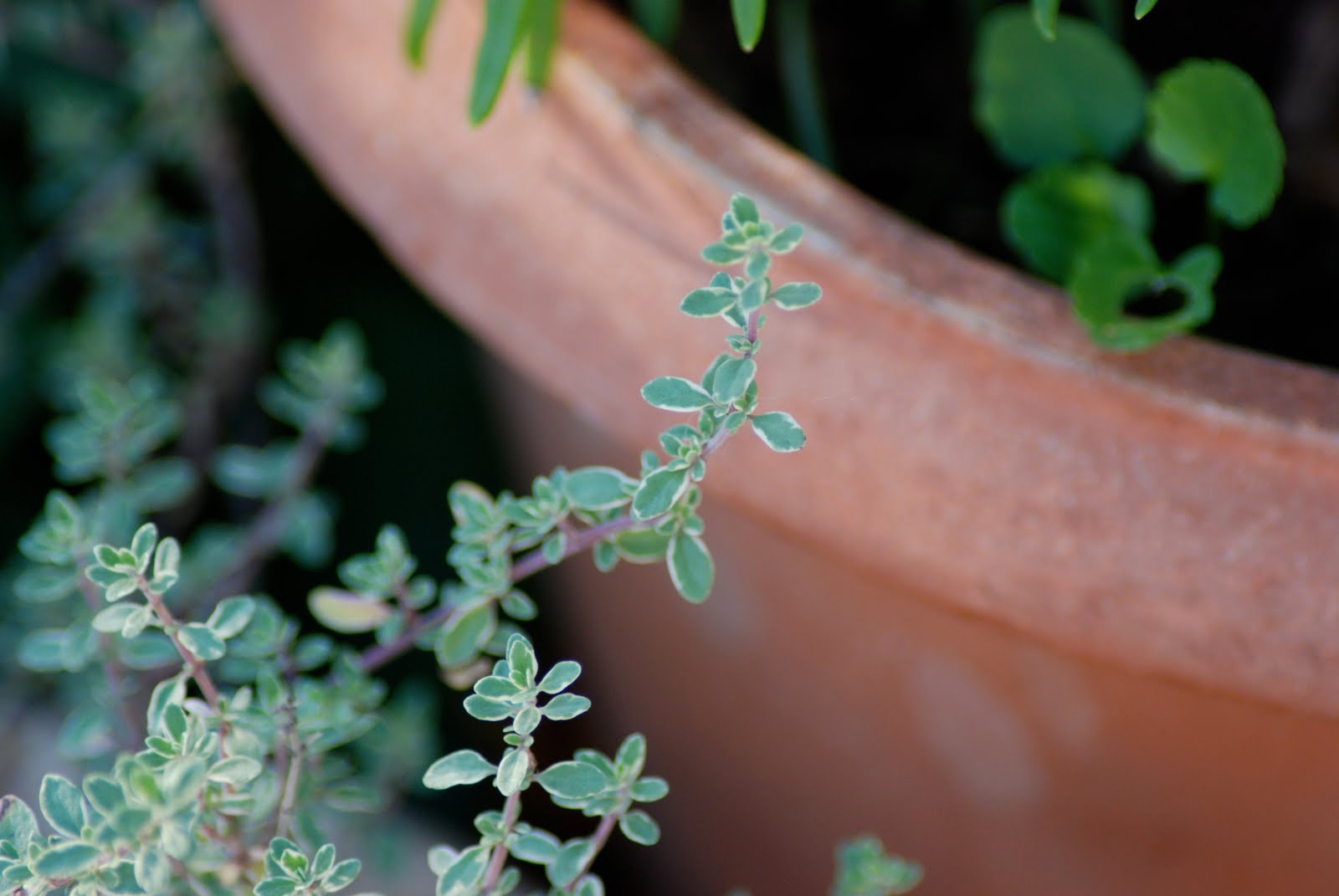 For the windowsill gardener: Herbs.
But of course. Thyme, rosemary, and sage will do well indoors during the winter, though even here in New England we still try to get that basil plant to produce more than one lone stem during the winter (warmth and light are key to this, of course, as basil requires full sun, which can be difficult to replicate indoors during winter – in New England – without a dedicated light source).
Find your windowsill herb assortment at your local farmers market (there should be one last market before the holiday this week, right?). If you aren't sure which markets are open this week, take a look at Local Harvest for listings all around the United States.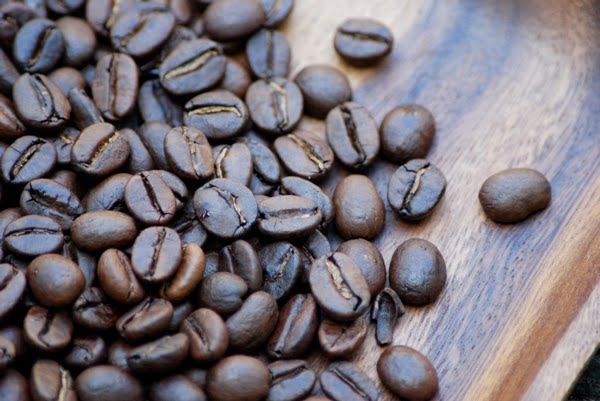 JR's favorite coffee: Barrington Coffee Roasters Organic Fair Trade Sumatra Aceh or New Harvest Coffee Roasters Sumatra Gayoland City Roast

Everyone has their favorite coffee, and Sumatra is definitely JR's. Both of these Sumatra coffees have a hint of chocolate, which gets our coffee vote every time. And at $11.25 to $11.50 for a 1-pound bag of whole beans (roughly 30 8-ounce cups of coffee on the low-end), it's a good way to start the day both on a budget and mindful of the people who grow the beans – as these coffees are fair trade.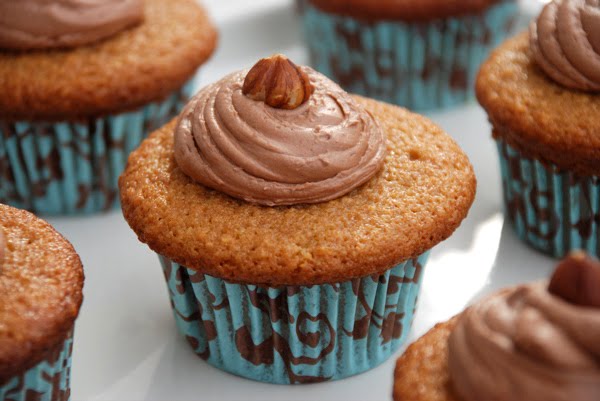 Sutton Gourmet Paper cupcake liners:
A few months ago, I was contacted on Facebook by Natalie from Sutton Gourmet Paper. She sent along a photo of their very pretty cupcake liners along with the claim that they retain their color after baking. Fifty liners cost $3.95 (plus shipping, of course), so I ordered two packs – 100 liners – big spender that I am. The patterns are lovely, and the liners do live up to the promise of keeping their color. The baker in your life will be thrilled when he or she receives the liners, and even more so once that first batch of cupcakes is out of the oven and onto the cooling rack.
You'll have to order right away to have a chance of getting these by Christmas. You can also contact them about shipping times here, or call 877.601.BAKE to be sure you'll get your order. Or perhaps you can cut out a photo of the liners and place it in your IceMilk Aprons canning jar – that would be sweet!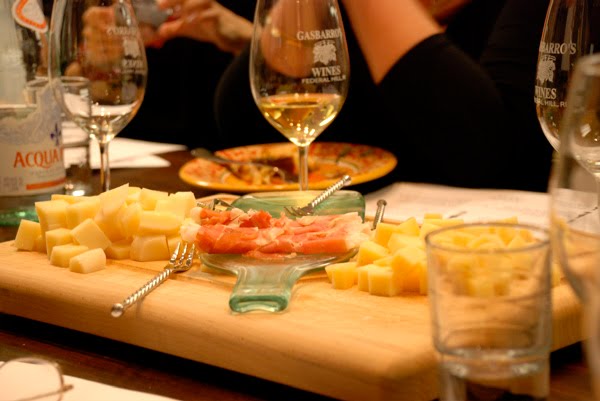 If you live in my area and love wine: Gasbarro's Fine Wines' Table for Ten:
My family and I did the Table for Ten at Gasbarro's on Federal Hill in Providence for my fortieth birthday earlier this year. From the wine dorks (my brother Ben and me) to the less wine-obsessed (my mother and brother-in-law, for instance), everyone learned something and tasted a wide range of interesting wines.
Starting at $30 per person (the sky is the limit for you big spenders), and including snacks from the restaurant Pane e Vino next door, it's a fabulous, yet budget-friendly, night out. Mark Gasbarro perfectly balances education with time to socialize – wine is described, wine is poured, Mark walks away and lets you and yours chat amongst yourselves.
The wines we sampled ranged from Gavi ($16.99 for 750ml and purchased by nearly everyone in my family as an alternative to the ubiquitous Pinot Grigio) to Brunello ($74.99 for 750ml, yet still purchased by at least three family members). Oh, and Gasbarro's offers a 15% discount on wine purchased after the tasting, so the Gavi dropped to $14.44 and the Brunello to $63.75 – not that any of us will be buying Brunello every day, but if you have an upcoming occasion (say Valentine's Day? Or the Super Bowl?), and can get a discount after a night socializing with friends and family, why wouldn't you?
Of course, I do hope that you'll consider giving Poor Girl Gourmet: Eat in Style on a Bare-bones Budget this holiday season – for less than twenty bucks (did someone say "office gift swap" or "stocking stuffer"?), you get the occasional funny story and a whole lot of recipes to sample well into the new year.
*note: I have purchased all of these items with my very own money (including my book – you know, after those first few free copies were handed out to family), and think that they're worth it. Hence, I recommend them to you.