One week ago: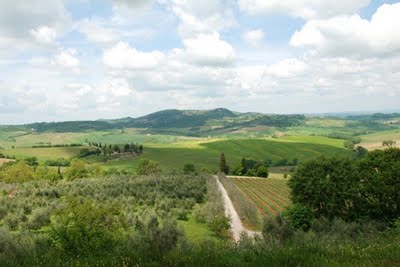 View from Canneto winery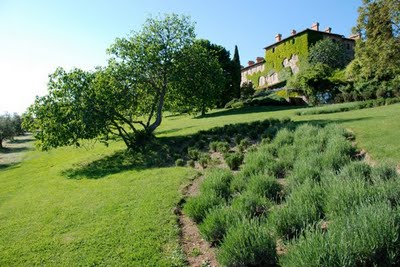 The, um, "back" lawn of Chiarentana at La Foce, where we stayed (they have so much property, it's almost absurd to refer to front/back/side). This side faces one of their many olive groves, as well as a stunning view into the Val d'Orcia.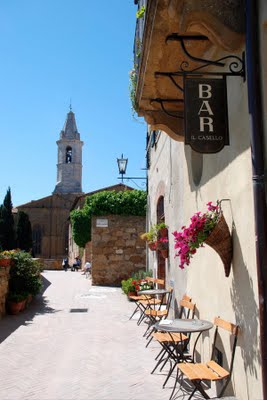 Our very favorite bar in the entire world: Il Casello, Pienza, Italy. Sorry Spring House Hotel (Block Island) and dive favorite The Hot Club (Providence, RI). Yes, I do go there, fellow RI-area peeps. Just not for a 10pm start (anymore).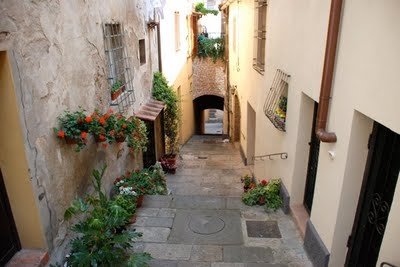 A cut-through to the street below in the medieval hill town of Montepulciano, Italy. You need all the short cuts you can get in those hill towns, let me tell you.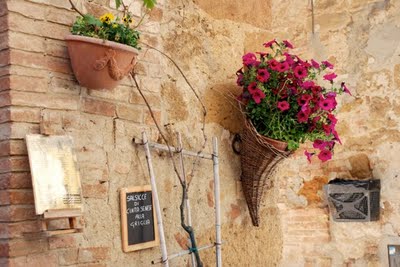 Flowers were on display throughout Pienza, Italy during our visit as part of Pienza e Fiori (Pienza and Flowers). These are outside of a restaurant, and pale in comparison to the elaborate formal garden (complete with boxwood hedges) installed in front of the church in the main square. Yes. I will post a photo of that later. It's unfair not to, right?