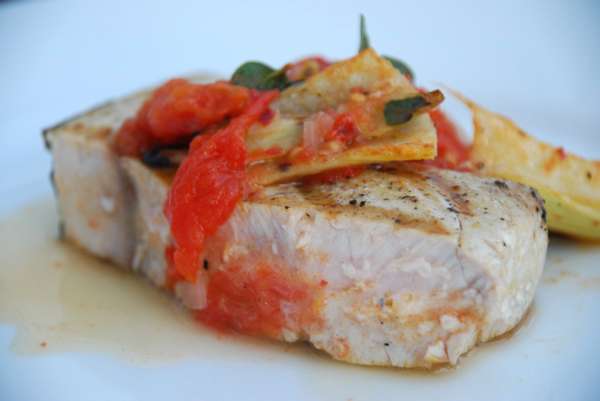 All summer long, my friend Jackie has been hosting a BBQ Bonanza on her site, The Leather District Gourmet.
She's had fabulous chefs and writers share their recipes for the grill, with a focus on sustainability. I hope that you'll check out all of the posts, as there's a lot to learn, and so many approaches to sustainability – all of which have my mouth watering.
Today, my post, Block Island Swordfish with Grilled Fennel and Tomatoes is featured. I hope that you'll check it out, and while you're there, be sure to leave a comment on any August BBQ Bonanza post for a chance to win great grilling prizes.
Happy reading, and happy sustainable grilling!