It's that time. Time to seek out a side dish or two (or an appetizer, or dessert) to tote along to your Memorial Day weekend barbecue.
I, for one, will be waging a weeding war on invasive Burdock root, planted by the folks who lived here in the 1970′s – yes, you read that right, 1970′s, and yet it is still seeding itself into a thick, macrame-like carpet in our vegetable garden today – so I hope it's okay with you if I live vicariously though you and your weekend plans.
If I were going to a party where burgers or steak was the main attraction, I'd bring the Baked Potato (Style) Potato Salad pictured above. Heck, if there are ribs, or pulled pork, or grilled eggplant, mushrooms, and zucchini at the party you're going to, I'd bring this (leave out the bacon fat & bacon for the vegetarian option, of course. And, yes, this is a decadent dish, so best for these infrequent special occasions).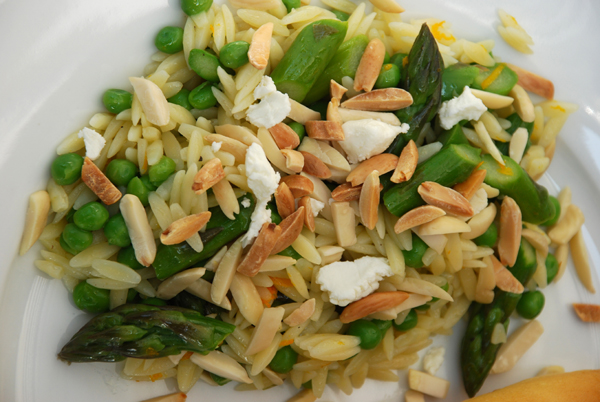 But if chicken or fish was the main course, I'd go with the citrusy Orzo Salad with Asparagus, Peas, and Toasted Almonds which can also be made vegan if you skip the goat cheese – a handy feature for a party dish.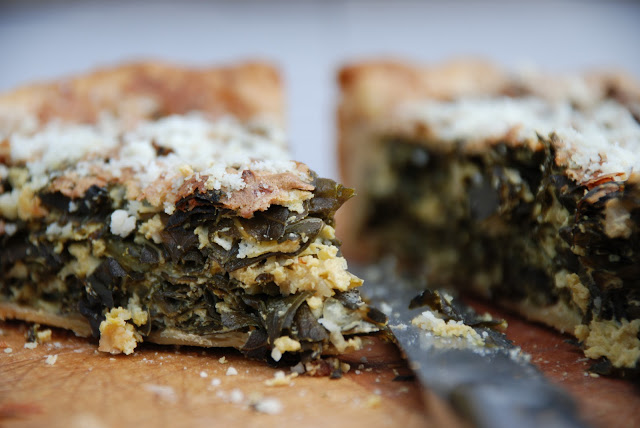 For a hearty vegetarian main – if you like collard greens, which I do, very, very much – Collard Greens Pie is a shoo-in.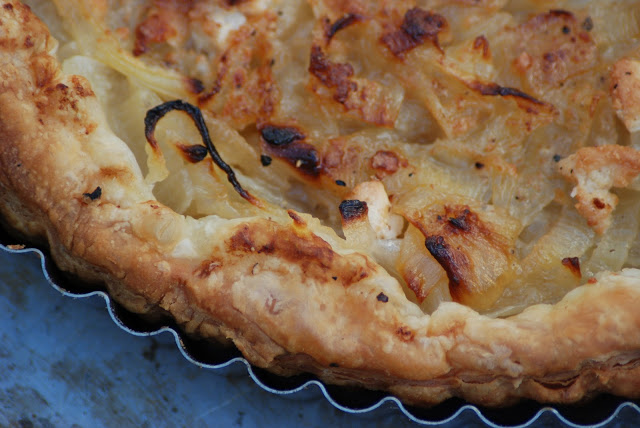 If you've been asked to bring an appetizer, this Caramelized Onion Tart gets rave reviews (you can make it without the not-so-easy-to-find ricotta forte, it's just as good without cheese), though you may want to make two – I've seen this disappear in less than 3 minutes at a 4th of July party – and, continuing on the caramelized onion theme, veggies and/or pita chips with Caramelized Onion Dip is a crowd pleaser, too.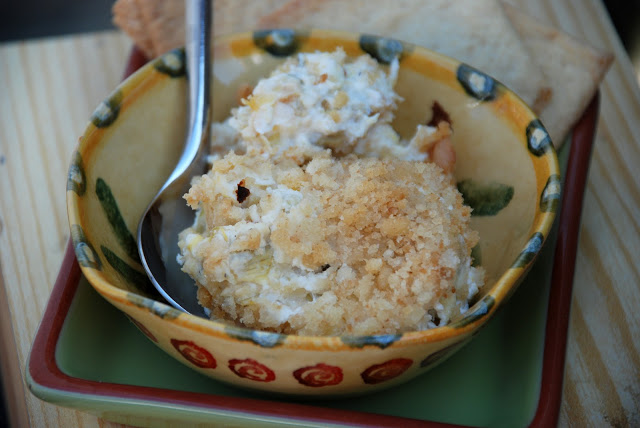 However, if you'd like a little more lemon in your appetizer life, this Artichoke-Lemon Dip will do the trick.
You know, I'm glad we're having this talk. Once I'm done digging Burdock root out of the garden tomorrow, I am totally making this dip.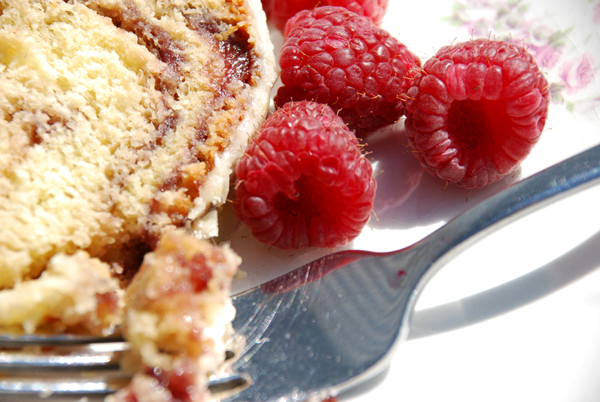 You got the dessert assignment? I'd bring this Sweet Raspberry Tea Cake, the recipe for which came from the nice people at Hood Dairy, and the accolades for which have included, "ummmphmmmygawwwd," (chew, chew, chew) "this is the best cake ever," from more than one of my family members.
And they know their cake, let me tell you. Plus, it's a nice presentation, which is always a bonus on the dessert smorgasbord table.
Whatever your plans may be, I hope that your unofficial start to summer is just as you'd like it, fun-filled, relaxing, what-have-you, and, of course, safe.
Cheers!