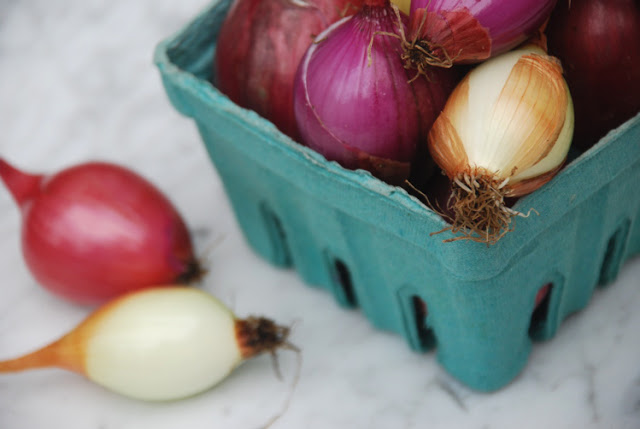 We've started cleaning the garden up for winter. Where once there was zucchini and summer squash, tomato plants, and okra and onions, now there is overturned soil, a clean slate upon which to begin again in the spring once compost is worked back in.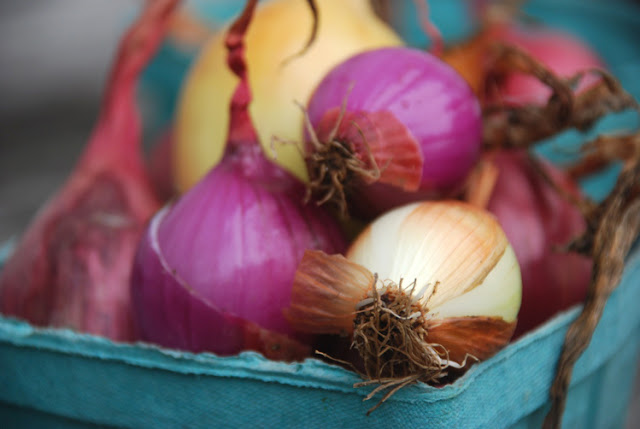 This season saw a lot of onions jammed into random spots in the beds. Some had a position of prominence in what I liked to refer to as the salad bowl bed, others were tucked in beside the lavender and sage, while still more sat in beds where winter squash overtook them.
The last of those that were denied full sun by the squash vines above them (and my decision to plant them in such a spot) were harvested this week. A little tiny, of course, but full of both color and flavor just the same.
Though onions are cheap, I'm still pretty excited to have a stash hanging around, dug out of our yard, tasty, assertive, and pretty, besides.