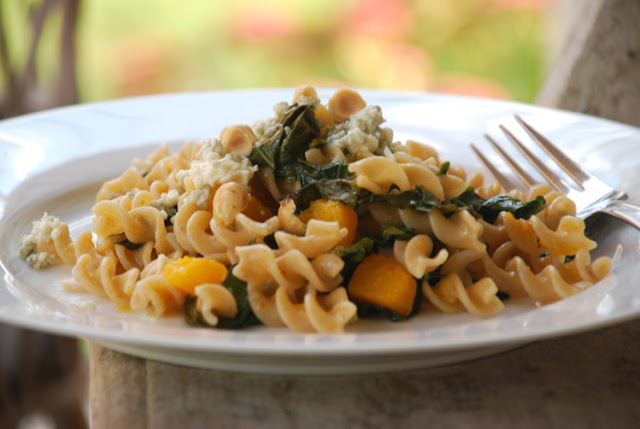 Today, more than 200 food bloggers are banding together to help raise awareness of the problem of hunger in America, inspired by the new film, A Place at the Table.
The surfeit of food that is available in our supermarkets can make it difficult to believe that any Americans are going hungry, much less help us to comprehend that 50 million of us are. The issue isn't that we don't have enough food, it's that the people who are in need, those of us receiving federal food aid (SNAP benefits – formerly known as food stamps), are given $3 to $4 per person per day for food, a challenge for anyone to live on.
When the least expensive options at the market are highly processed foods, it can be difficult at best to make healthful choices, yet the government is considering making cuts to SNAP at a time when that assistance is so critical.
As you may know, I started this blog in response to our own financial challenges. Despite my joblessness, we wanted to eat well, to eat healthful and tasty meals. Meals that we could look forward to each night as a respite from the stress.
We believed that our situation, as frightening as it was, was only temporary, and we were right. And we were also fortunate to have farmer neighbors who sell produce inexpensively, fortunate that we grow a lot of our own produce, that we raise chickens for eggs and, at that time, for meat.
But for the person without those resources (because how many people live near a bunch of farmers or have the space to grow their own food?), or the person who lives in a food desert, or who is sick and ends up with tens of thousands of dollars in medical bills (if not more) and isn't able to go back to work, or the family whose breadwinner finds herself unemployed longer than she could have imagined, or the baby boomer laid off and unable to find work to tide him over until he reaches retirement age, a future of $3 to $4 per day for food from SNAP is a stressful prospect, not just for the adults, but also for the school-age children of these families.
Billy Shore of Share Our Strength estimates that 1 in 2 children in the United States will require food aid at some point. That is an obscene number of families in need.
Recently, I spoke with the executive director of a local food bank that serves over 5,000 people in one area of Rhode Island. Every year since 2009, their client list has grown by at least 1,000 people, and they haven't seen any indication of the economic recovery helping to slow the need.
Hunger can come to an end here in the United States. We have the resources. We can start by asking Congress to continue funding SNAP. We can ask that food policy be changed so that subsidies are redirected from commodity crops like soy, wheat, and corn to help support affordable fresh produce.
Please visit Share Our Strength to send a message to your legislators (it's quick and easy – and well worth the effort).
And please watch A Place at the Table to learn more. Watch the trailer below, check local listings here, or download the movie on iTunes or Amazon.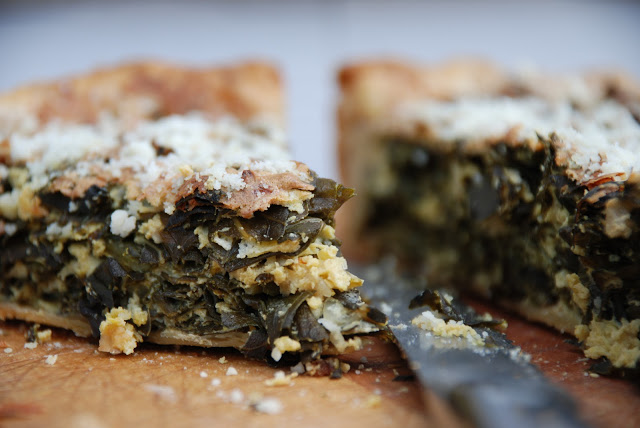 I'll leave you with a few of my favorite low-cost recipes here.
The total costs for these recipes gives an idea of how difficult it is to provide 3 meals per day for three or four dollars.
Fusilli with Sicilian-Spiced Butternut Squash and Kale (originally posted for No Kid Hungry/Share Our Strength) – $11.44, or $2.86 per serving for 4 servings.
Spicy Mushroom-Bacon Mac and Cheese - $13.05, $2.18 per serving for 6 servings.
Collard Greens Pie – $12.48, $1.04 per slice, and easily modified to use kale, Swiss chard, or spinach.
Grilled Corn Bisque with Sweet and Savory Accoutrement – $10.76, or $2.69 per serving for 4 servings.
Turkey-Squash Chili - $14.85, $2.48 per serving for 6 servings.
Pear and Sweet Onion Pulled Pork – $21.43, $2.68 per serving for 8 servings.
Savory Crostata: Eggplant, Tomato, and Olive – $7.83 or 98 cents per serving for 8 servings.
Many thanks to Nicole at The Giving Table for coordinating today's effort to raise awareness of this issue.