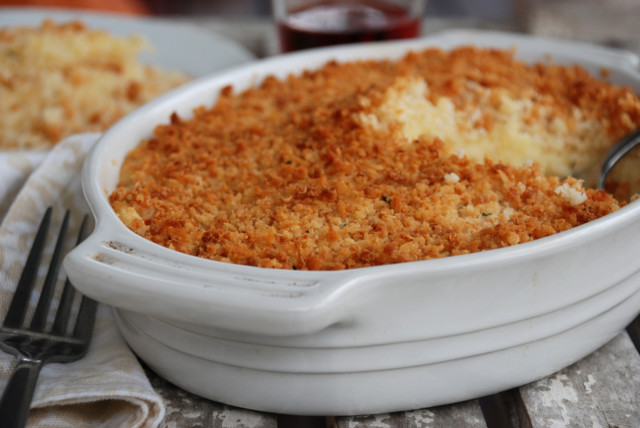 Earlier today, I stopped by the offices of a magazine that I write for from time to time.
A couple of weeks ago, I had prepared a full holiday meal for a story (recipes were also provided, of course), so when I stopped in, the editor and an assistant went to grab me a few copies of the magazine so that I could check out the finished column. One of the dishes for the story was a roasted carrot and parsnip soup.
As she cut the strapping off of the stack of magazines, the editor said, "That soup! I love that soup! Who knew? I don't even like carrots or parsnips."
"I'm telling you, parsnips are good food."
"They really are," she said
"In fact, I posted a recipe for parsnips last week, and am going to post another one today."
There was a moment of silence. Neither the editor nor the assistant spoke. I'm still not sure what this represented: awe of my parsnip love, concern about the frequency with which I am plying you all with parsnip recipes, or just a moment where one's excitement at having so many parsnip options stole away any and all words. That could happen.
"Turns out, I'm like a parsnip evangelist," I said, "people should really be more into parsnips."
"They really are undervalued," the editor replied.
I felt validated. I thought it couldn't possibly get better.
But then the editorial assistant chimed in, "Yeah, they're not just white carrots."
She paused (while I repeated her statement and guffawed. Because the root vegetable that isn't just white carrots deserves a guffaw.), then said, "That's what I've learned from all of this"
A very good lesson, indeed. Seems the parsnipvangelism is paying off.
This dish is buttery, savory, smooth, and crunchy (given that it has a breadcrumb topping and all). It could not be more different than the Roasted Parsnips with Honey and Raisins, as it is far more akin to traditional comfort food. This dish could easily stand in for potatoes at Thanksgiving, or at any other meal that calls for a hearty, warming side dish.
Crème Fraiche Mashed Parsnips with Panko Breadcrumb Topping
Ingredients
2 pounds parsnips, peeled, trimmed, sliced crosswise into ½-inch rounds
6 tablespoons salted butter, divided (2 tablespoons and 4 tablespoons), plus additional for greasing the baking dish
½ cup crème fraiche
1 cup freshly grated Pecorino Romano cheese, divided (½ cup and ½ cup)
1 tablespoon fresh thyme, or 1 teaspoon dried
1 cup panko breadcrumbs
kosher salt
freshly ground black pepper
Instructions
Preheat the oven to 375ºF. Butter a medium baking dish (minimum 1 ¾ quart capacity, roughly 8x10x2-inches).
To be most efficient with prep time, before peeling and slicing the parsnips, fill a large saucepan with water, salt the water, and bring it to a boil over medium-high heat.
Boil the parsnips until they are easily pierced with a fork, 15 to 20 minutes.
While the parsnips are boiling, prepare the breadcrumb topping: melt 4 tablespoons of butter in a large sauté pan over medium heat. Add the thyme, then the panko bread crumbs, remove from the heat and stir in ½ cup of Pecorino Romano. Season with salt and pepper.
Pour the parsnips and their cooking water into a large colander, drain the water completely, transfer the parsnips back into the saucepan (I do this to cut down on dishes – you could always use a mixing bowl to mash if you'd prefer), then mash them with a fork.
Add the remaining two tablespoons of butter, the crème fraiche, and the remaining ½ cup of the Pecorino Romano to the mashed parsnips, stir well, and season with salt and pepper.
Transfer the parnsips to the baking dish, spread the breadcrumbs over the top, then place the baking dish on a rimmed baking sheet, and bake until the breadcrumbs are golden brown, 30 to 35 minutes.
http://www.tinyfarmhouse.com/2013/11/creme-fraiche-mashed-parsnips-with-panko-breadcrumb-topping/