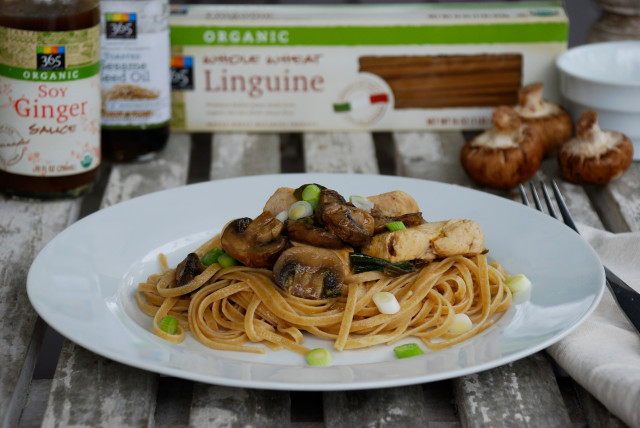 This Saturday, May 17th, I'll be joining a whole gaggle of great people: chefs, gardening experts, and philanthropists in the Whole Foods Market Live Tent at Radio 92.9′s Earthfest on the Esplanade in Boston.
Starting at 11am and running through 4pm, the aforementioned gaggle will be doing cooking demonstrations, DIY gardening and composting demonstrations, and talking about microfinance with Whole Planet Foundation in the Whole Foods Market Live Tent.
Ana Sortun, of Oleana and Sarma will be there, as will Scott Meyer, gardening expert, author, and alum of Organic Gardening Magazine, along with Green City Growers, and Genji Sushi.
I'll be whipping up the dish pictured above, Orange Soy-Ginger Chicken Stir Fry, which, in normal Poor Girl Gourmet fashion, costs less than $15 for four people, is easy to make and is very easily modified to suit different tastes (tofu instead of chicken? Sure! Rice rather than pasta? Absolutely! Carrots instead of mushrooms? You betcha!) (I've always wanted to use "you betcha" in a sentence. Or as its own sentence. Thank you for indulging me.).
If you can't make it to Earthfest, not to fret (in the event that you were on the verge of fretting), I'll post the recipe for the stir fry here as well.
Just like Earthfest itself, all Whole Foods Market Live Tent events are totally free, and while I'm not quite The Wailers (dating myself much?) or even Neon Trees, I do hope to see you there on Saturday!