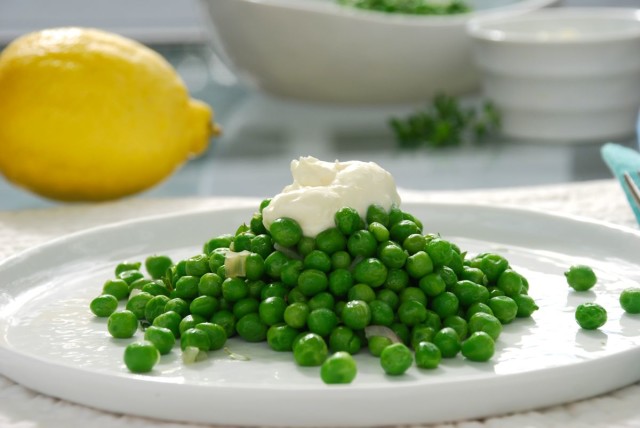 As mentioned in the post about lunch at La Bandita Townhouse in Pienza, since having their pea soup with lemon mascarpone, I've been making lemon mascarpone and eating it with abandon.
In related news, I also bought a lemon tree after returning from Italy. It's only a wee, little tree right now, but eventually, I may even be able to lay claim to a large, lush, Italian-style lemon tree in a giant pot (on casters, so I can wheel it into the barn during the 8 months of cold weather we have here) from which I gather lemons for lemon mascarpone every day. During New England's lemon season, anyway. (Note to self: find out when, precisely, New England's lemon season falls.)
This seemingly points to a lemon fetish. However, I don't see this obsession as a problem.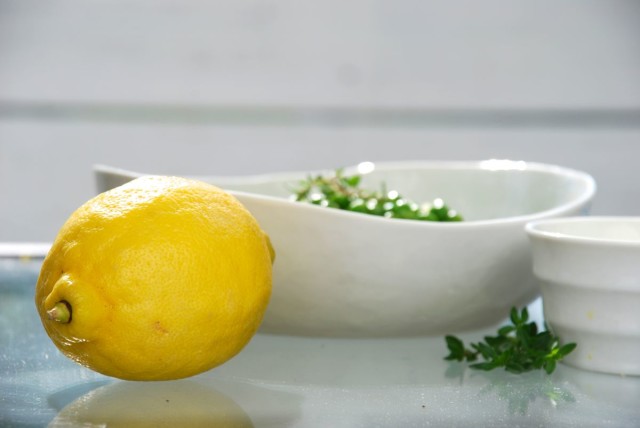 Here is a short list of the dishes I've had lemon mascarpone with: one random pasta meal made with shrimp, slow-roasted tomatoes from the freezer, and asparagus. The dish was just blah without the lemon mascarpone, which rescued it; penne with pesto, grilled chicken, and asparagus; pan-roasted asparagus (we have a lot of asparagus around this time of year. Just a couple more weeks, and you won't have to hear anything more about asparagus until next spring). Grilled chicken, grilled shrimp. Strawberries (a little extra tart, but still good), pan-roasted potato wedges (better than you'd think).
I'm looking forward to having it with grilled swordfish. It would also be a good dipping sauce for fish cakes or corn fritters.
I'm addicted. And will likely spend the entire summer topping each and every dinner we have with lemon mascarpone.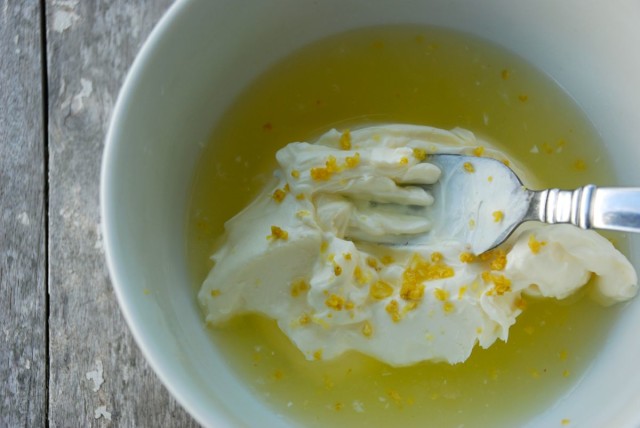 Hmmmmmm. I wonder how it would be on burgers.
I wonder.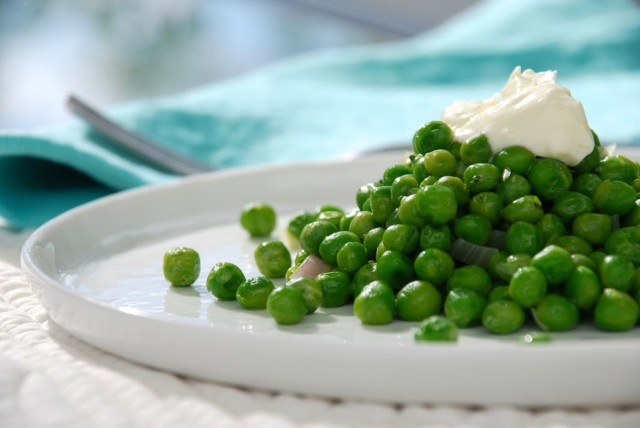 Peas with Lemon Mascarpone
Ingredients
1 to 2 tablespoons olive oil
1 medium shallot, trimmed, finely chopped
(1) 10-ounce bag frozen peas, or 3 1/3 cups fresh shelled peas
1 tablespoon fresh lemon thyme leaves (see note)
kosher salt
freshly ground black pepper

For the Lemon-Mascarpone (the really exciting part!)

4 ounces (1/2 cup) mascarpone cheese
the zest and juice of 1 lemon (2 to 3 tablespoons juice)
Instructions
Pour just enough olive oil to coat the bottom of your sauté pan into the pan, then heat the olive oil over medium heat.
Add the shallot and sauté until it is translucent, 1 to 2 minutes.
Add the peas and thyme leaves, and sauté until the peas are cooked through, 5 to 7 minutes.
While the peas sauté, stir together the mascarpone cheese, lemon zest, and lemon juice, whisking well to insure that all of the liquid is absorbed.
Serve ¼ of the peas with a dollop of lemon mascarpone atop the pile of peas, and save any remaining lemon mascarpone for future use.
Notes
If you don't have access to lemon thyme, feel free to substitute regular thyme, chives, or mint in its place.
Lemon Mascarpone is delicious on all manner of dishes (have I not mentioned this before?), including: grilled or sautéed asparagus, pasta with pesto sauce, most seafood, particularly white fish, shrimp, and scallops, chicken, and, of course, pea soup.
http://www.tinyfarmhouse.com/2014/06/peas-with-lemon-mascarpone/