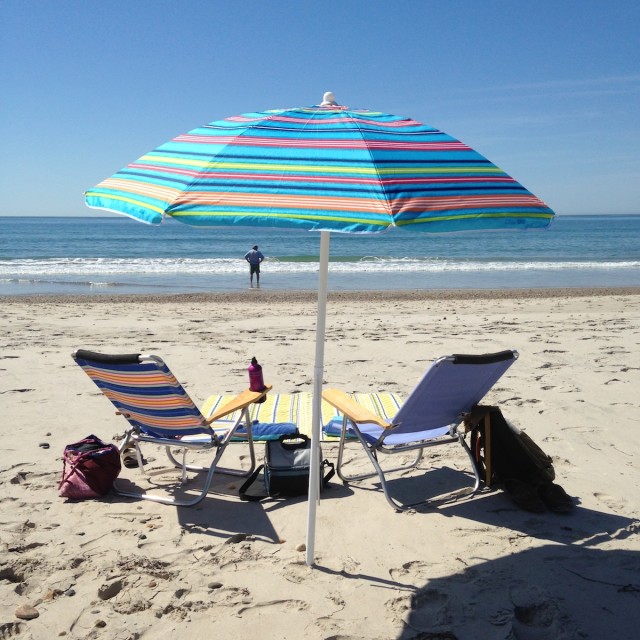 We've been going to the same beach, South Shore in Little Compton, Rhode Island, for the last 18 years. Eighteen years! How did that happen?
Not ones to rush into anything, this year, we finally bought a season's pass. It seems like we'll probably keep going there for at least another 18 years, so why not invest? It feels a little like we're in a club (though, to be honest, JR feels this way also about our town dump sticker. Something about colored stickers on the windshield, I guess), even if all that really means is a slightly more friendly wave from the lifeguards as we enter the parking lot. I like friendly, waving lifeguards. Especially if we're all on land.
To celebrate our new not-really-a-club membership, we had our blanket down, umbrella up, and chairs in place just after ten o'clock this morning. I expect that we'll spend a lot of time just this way this summer. How are you spending your summer Sundays (or whichever day you designate for relaxation/fun/adventure)?