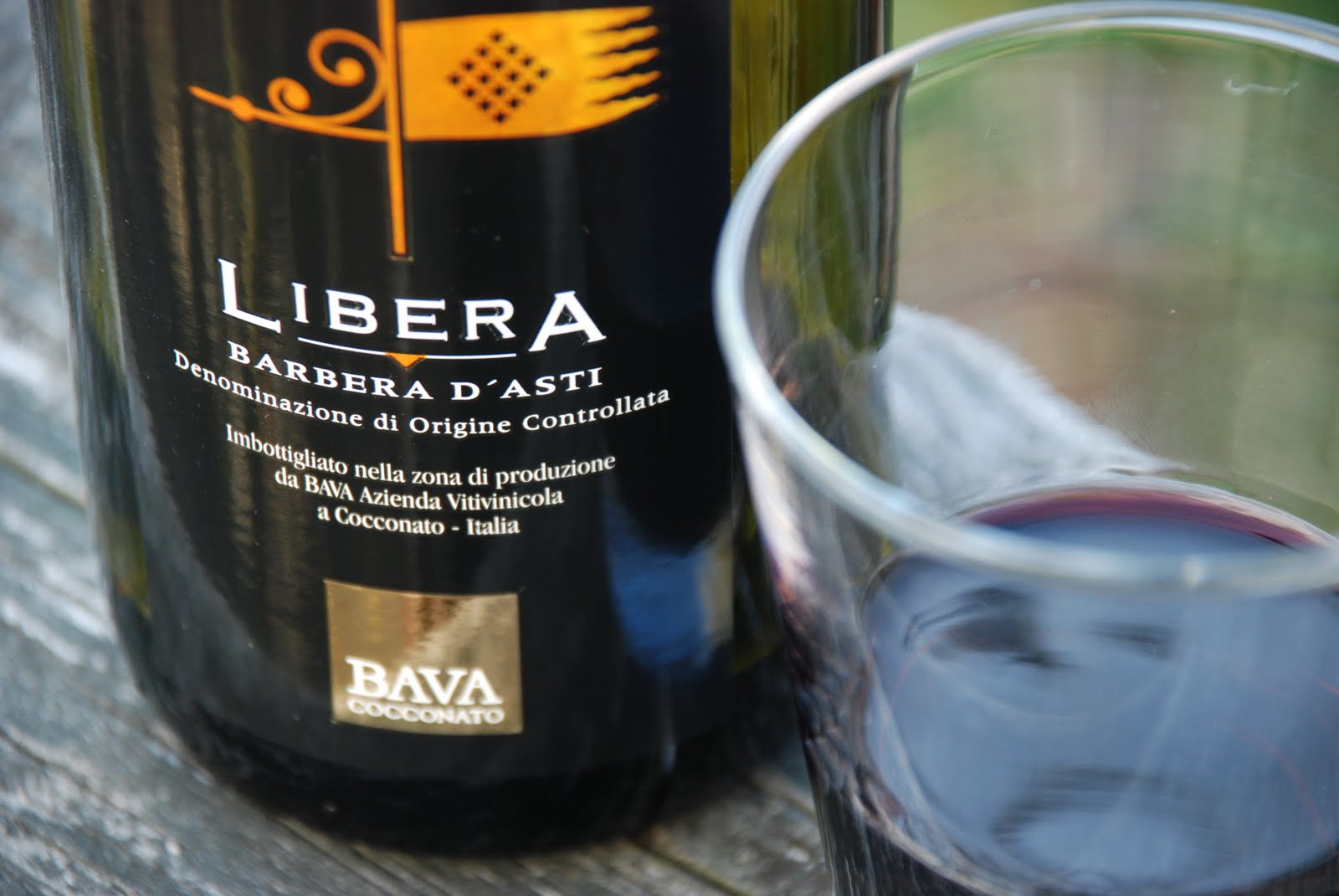 The area around Asti – in the Piedmont region of Italy – is most famous for its sparkling and semi-sparkling wines, notably Asti, which until 1994 was known as Asti Spumante (immortalized with the rhyme "pop off the top, and rock with my posse" for you denizens of late-1980s Hip Hop), a sparkling white which is served as an easy-going and inexpensive celebratory wine.
Nearly eighty percent of all Asti produced is exported, primarily to the German and American markets (where I certainly hope that retro dance clubs have it on the menu, and Candyman on the turntable. That's right – turntable.). Asti's more sophisticated cousin, Moscato d'Asti is slightly sparkling, as opposed to the fully bubbly Asti, and is generally produced by smaller vineyards with an eye toward quality. For this reason, Moscato d'Asti is pricier than Asti, though in many cases, it is still a good value at $15 to $20 for 350ml.
In addition to Moscato d'Asti, Piedmont produces four other aromatic, sweet wines; three reds (the sparkling Brachetto d'Acqui, and the two semi-sparkling: Malvasia Rossa di Casorzo, and Malvasia di Castelnuovo Don Bosco), as well as one additional white, Loazzolo, which is also produced from Moscato grapes, but is a still wine.
Starting around 1985, another quality wine began to emerge from Asti's hills: Barbera d'Asti, an early-ripening (as compared with Nebbiolo), yet well-structured red that, when yields are kept small, provided an alternative to the more famous Nebbiolo-based wines of Piedmont (Barolo and Barbaresco). Though Barbera had been widely planted in Piedmont (since at least 1799), as well as southern Italy, Argentina, Australia, and California, it had been used primarily for blending until 1985 when Giacomo Bologna began producing distinctive wine solely of Barbera at his Braida estate.
This change in approach to Barbera is also fortunate for we value-seeking wine consumers, as the grapes are easier to grow, being harvested at least two weeks earlier than Nebbiolo for Barolo and Barbaresco wines – therefore avoiding some of the late-season weather issues that can befall Piemontese vintners (hail, torrential rains, that sort of thing), and requiring less aging before release. We are then rewarded with interesting sweet-tart wines that fall in a middling price range, like this $13.99 bottle of Bava's Libera Barbera d'Asti 2006. Perhaps it's more of a budget splurge than an everyday wine, but for a nice, slow-cooked weekend meal – and I am a firm believer in the (relative) splurge – this wine is worth every penny. In fact, it paired beautifully with rabbit in sweet and sour red wine sauce that we had last weekend, and would also complement salumi and a stinky Piemontese cheese (such as La Tur). Don't forget the crusty bread and sour cherry or fig jam, either, okay?
The Bava family has owned vineyards in the village of Cocconato since the 1600′s, with wine production from their own vineyards commencing in 1911. Today, three brothers, Roberto, Giulio, and Paolo work with their father, Piero to manage the winery. The grapes for the Libera Barbera d'Asti are from the youngest vines in their Pianoalto vineyard, and the wine is fermented in stainless steel tanks, avoiding the oaked flavor that is prevalent in much Barbera produced today, and yielding a clean, crisp wine.
Wine expert Jancis Robinson has noted that Barbera's flavor profile may simply be described as "blackberry" and "tart", and this is true of the Libera, though the scent of the wine is a bit more complex, reminiscent of wood, sugar, and smoke – or, as JR put it far more concisely, caramel. I did find it a bit odd that the aromas of the wine are those typically associated with wine that is aged in oak, though I didn't let that conundrum keep me from sticking my nose into the glass. Repeatedly. And boring (or possibly annoying) JR and the dog by saying, "wow," each of the dozen or so times I lifted my face away from the glass.
I found the sweet-tart flavor – that of tangy, brambly berries, as I described it at the time – quite pleasant. In continuing with his succinct descriptions of this wine, JR said that it tasted of black raspberry, and both of us enjoyed the piquant finish.
Barbera can produce more structured and pricey wines, particularly from the Alba region (Barbera d'Alba), and the famous Antonio Gaja produces a Barbera Langhe Rosso that I found selling for $56.99. Bava also produces a top-of-the-line Barbera Superiore, Stradivario, which is aged in new barriques for 18 months prior to bottling, and is named for the famous Stradivarius violin. In fact, the tasting notes recommend accompanying this wine with Barber's "Adagio for Strings" (the Bava's feel that there is a natural affinity between wine and music, which you may read all about here. And you should be forewarned that I selected a choral version of the Adagio to share, lest you were expecting the advertised strings.). Fortunately, the price on the Stradivario Barbera isn't comparable to the price on the violin of the same name, but my search found it priced around $40 (or $82 in China. Ahhh, the magic of the interwebs.). As you can see from these examples, not all Barbera can be considered a value wine, however, it is worth asking your local wine merchant about good-quality, inexpensive Barbera d'Asti, particularly if they don't carry the Bava Libera Barbera d'Asti.
Hey, and while you're there, maybe pick up a bottle of Asti – you know, for drinks before you go out to the retro (gack – the music of my youth is retro!) dance club.
Dinner tonight: Stuffed winter squash with rice, apples, raisins, and an apple cider-cream sauce, served with grilled sweet Italian sausage. Estimated cost for two: $7.27. The squash weighs just over 1 1/2 pounds, so at $1.19 per pound, that's $1.90. The rice is one cup from a 4 1/2 cup bag costing $3.59, so that's 80-cents. The apple is one from a bag of my neighbor's not-so-perfect (says it right on the bag, people) apples. Those cost $2.50 for 6 pounds. This one apple weighs around 7 ounces – heck, we'll just call it a half pound, and that's a whopping 21-cents (or 50-cents if you purchased farm fresh perfect apples for 99-cents per pound). The raisins cost $1.99 for a bag containing 1 1/2 cups. I'll use 2 tablespoons, so that's 17-cents. The cider costs $3.99 for 8 cups, I'm using 1/2 cup, so that's 25-cents. The cream costs $2.99 for two cups, I'll be using a half-cup at the most, so that's 75-cents, and I'll throw in some sage from the garden – just a leaf or two to infuse the sauce, and a bit of butter, which we'll estimate is 1 tablespoon, and that costs 9-cents. The sausage was on sale for $3.99 per pound, we'll be having about 1/2 pound, so that's $2.00. We may follow this up with a scone – I have to be honest, the scones are breakfast and dessert, so that adds $1.14 to our nightly total.