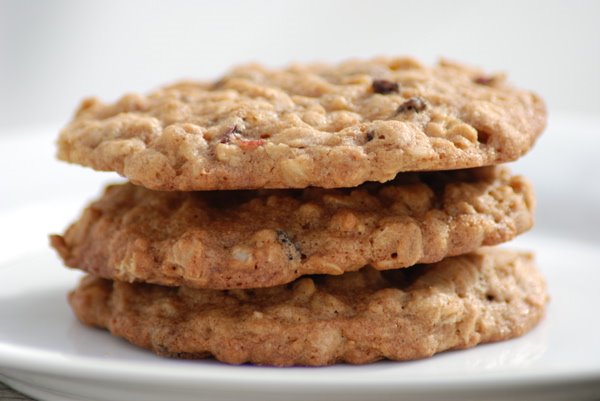 JR and I are just back from our maiden voyage to our local farmers market. By local I mean the one that happens in our town, as there are quite a few markets that could be considered local to us, and I will be exploring those throughout the year, and even into the winter, about which I am very excited – I can't wait to see what local produce can be bought during winter. However, this is the second to last weekend for this particular market, and, as it is October in New England, there is a blustery, mean wind blowing, hence, only one of the two farmers who participate in the market posted this morning, and I'm not sure she didn't regret putting out the "farmers market today" signs, either. Between chattering teeth and some snugging up of our scarves (oh, and I thought mine was a fashion statement before I arrived at the market, thank you very much), I managed to snag some Oakdale Farms potatoes, a lone Spanish onion, and about a dozen Oakdale Farms miniature eggplants, which are going to be sauteed in oil to go with the macaroni and cheese I'm making later this week. We have to have a vegetable with our mounds of pasta and cheese, you know, even if said vegetable will be doused in oil. Even as the lone vendor on this inhospitable day,Oakdale Farms put on an impressive presentation. She had curly kale, regular kale, Swiss chard, tomatillos (!), tomatoes, the last of the season's corn, and a large assortment of winter squash in addition to honey and preserves and some potted herbs. JR isn't convinced that there will be a farmers market here in town next week if the weather continues in this raw pattern, but I will be back to find out and will let you know if I see more tomatillos.
We then headed to the much warmer and far less breezy Whole Foods with our five-dollar-off-a-25-dollar-purchase coupons, on a mission to divide and save. JR was responsible for stocking up on olive oil and balsamic vinegar (hey, if I can get 20% off of olive oil and balsamic, I am all over it), while I tracked down the ingredients for tonight's beefy meal. As previously mentioned, we're having mac and cheese later this week (made from scratch, however, and not as depressing as that sad refried bean meal we had a week or so ago), so I figured we could go crazy and slow cook some beef today, and thus we will be having braised short ribs tonight. In all of this belt-tightening, I have started baking items for our lunches so this morning I made Oatmeal Cookies with dried cranberries and crystallized ginger, and so far I've had only cookies and my coffee to eat today. This can't be a good thing considering that it's almost 3:30 in the afternoon, but I thought if I was that addicted to them, you might be as well, so here is the recipe:
Oatmeal Cookies with Dried Cranberries and Crystallized Ginger
Ingredients
1 3/4 cups all-purpose flour
3/4 teaspoon baking powder
3/4 teaspoon baking soda
1/2 teaspoon salt
1/2 teaspoon ground cinnamon
1/2 teaspoon ground nutmeg
1/2 pound (2 sticks) unsalted butter, softened
1 1/2 cups packed brown sugar
1/4 cup sugar
2 large eggs
2 1/2 teaspoons vanilla
1 cup dried cranberries (such as Ocean Spray Craisins)
1/3 cup diced crystallized ginger
3 cups old-fashioned rolled oats
Instructions
Preheat the oven to 350 degrees. Grease baking sheets.
Combine the flour, baking powder, baking soda, salt, cinnamon, and nutmeg in a bowl and stir to combine well.
Mix the softened butter and the sugars on medium speed until the butter is creamed and the sugars and butter are well combined. Add the eggs and vanilla and mix until well-blended.
Stir in the oatmeal, dried cranberries, and crystallized ginger. Using an ice-cream scoop, scoop dough and place onto the greased baking sheets. Space mounds of dough approximately 2 inches apart, and bake one baking sheet at a time on a rack placed in the middle of the oven for 8-10 minutes, or until cookies are lightly browned, turning once midway through cooking. Let cookies cool on a rack. Cookies will keep for 4-5 days stored in an airtight container.
http://www.tinyfarmhouse.com/2008/10/we-seek-a-beefy-meal-and-some-cookies/
Dinner tonight: Braised Beef Short Ribs with carrots and creme fraiche mashed potatoes. Estimated cost for two: $14.80. We bought just over three pounds of short ribs, and they were $13.67 after the discount. We will have leftovers again tomorrow night, so that cost is divided in half. The potatoes, carrots, celery, and onion total $4.69, and the butter, creme fraiche, and olives called for in the short ribs recipe total $3.28. We are also having an apple crumble made with not-so-perfect apples from the neighbor's farm stand. The bag I bought weighed more than the five pounds the scale I have in my kitchen goes up to (and I was too lazy to pull out apples to divide them into portions that could be weighed) and the bag cost $2.50. Add a little flour, corn starch, lemon juice, sugar, cinnamon, and butter, and I think I've got an apple crumble for under three bucks. (if you're confused, I'm not going to be using all 5-plus pounds of apples in this apple crumble.)