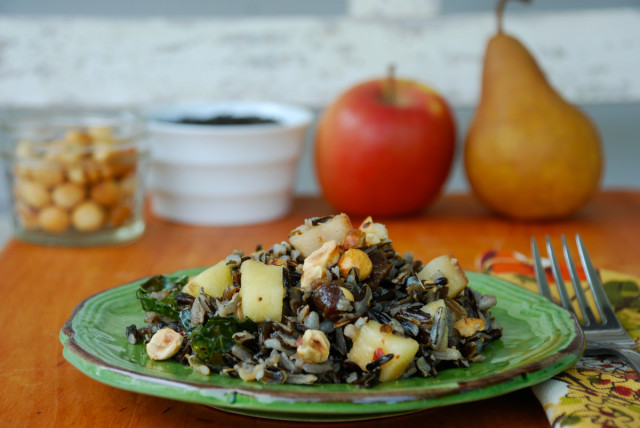 Not just any contest. Oh no. This is a contest that involves healthful eating, and cash and whole grain goodies for the winner, plus voting for a new favorite whole grain recipe (that's how you enter to win the cash and goodies), which, I'll be perfectly honest, I hope is this Wild Rice and Fall Fruit Salad of mine.
Many, many years ago, though still a while after my school days were over, a friend of mine said, "Don't you just feel like September is the time to make a change? It's the perfect time to start something new."
At the time, this felt like a revelation – he was so, so right. Even more so than the start of the new year (which, you know, is for the most part cold and dreary and dark, hardly the best conditions under which to motivate oneself to make a change), September feels like the right time to start a new chapter in life.
It's not surprising, obviously, as we're conditioned for our entire youth to anticipate the return to classes, each new first day of school symbolizing progress and change.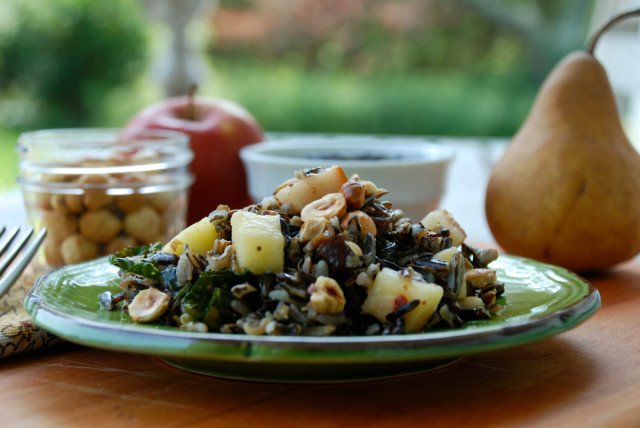 Perhaps this is why the Whole Grains Council selected September for Whole Grains Month. Because we're all already of the mindset that it's time to start something new.
During Whole Grains Month, the goal is to Make the Switch, using small steps to incorporate more whole grains into our diets. If you aren't doing this already, it is so, so easy. And tasty. We started on this path a few years ago, switching out more and more refined grains for whole grains – using whole wheat flour in baking, cooking favorite pasta meals with whole wheat or spelt pasta, using barley in soups, upping our polenta intake (love them grits), and generally eating a heck of a lot more wild rice. Holy cow, am I ever smitten with wild rice.
The Whole Grains Council asked a group of recipe developers and dieticians from around the U.S. to provide healthful, whole grain recipes to help people who want to eat more whole grains have a selection of new and different recipes to choose from for Whole Grains Month and beyond.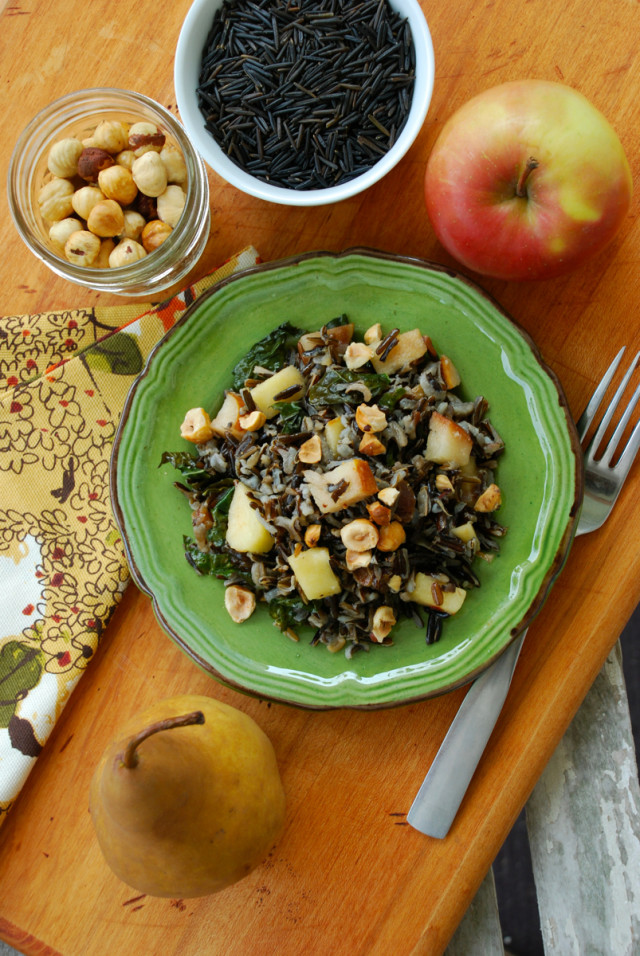 The recipe I provided for Whole Grains Month features my beloved wild rice, as well as apples, pears, and kale, with toasted hazelnuts and a drizzle of maple syrup to top things off. To me, it's autumn in a bowl, and it's great on its own as a salad, or in a supporting role to chicken, pork, or even the Thanksgiving turkey.
It's vegan, vegetarian, and gluten-free, and hearty and flavorful enough to satisfy nearly everyone at the table – even at the holiday table – perhaps especially at the holiday table, when there are so many people gathered together, often with an assortment of dietary requirements.
The Whole Grains Council has provided a number of tips for including more whole grains in your diet on their site, and, as previously mentioned, there is a contest. A recipe contest and a giveaway contest.
To enter the giveaway, cast a vote for your favorite recipe, and you're entered to win.
The giveaway prize is $500 in cash, and a slew of whole grain goodies (including a number of which I'm rather enamored, including the Ana Sortun Chef Set Meals – yum.). That'll help you make the switch to whole grains, for sure.
The top three recipes by popular vote will then be judged by a panel of experts, and awarded cash prizes based upon how they stack up when tested by the judging panel.
Could your favorite Whole Grains Month recipe be Wild Rice and Fall Fruit Salad? Hmmmmmmm. My fingers are crossed. Toes, too.
As always, I'd be thrilled and very grateful to have your support, though you can vote for more than one recipe, and this one, this one, and this one were among the many enticing recipes spotted there.
Whether you're just starting to embrace whole grains, or have been on a whole grain kick for a while, feel free to post about your favorite whole grain meals using the hashtag #WholeGrainsMonth, and, of course, please comment here and share what you're doing to Make the Switch. All of us who are involved would love to see what you're up to!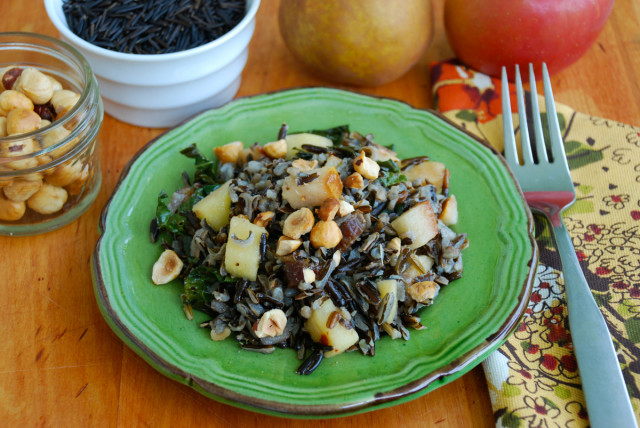 Full disclosure: The Whole Grains Council has not compensated me for this post, though I am one of the contestants in a contest that has cash prizes for the top three recipes.