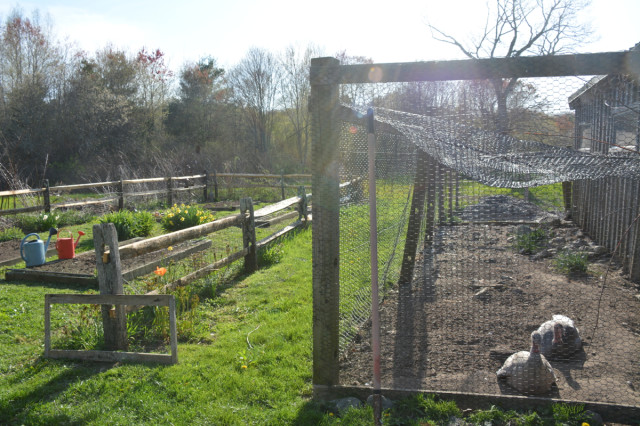 Ahhhh, to have spring back. And the garden back. A few weeks ago, nearly all of the rails in our split rail fence were in pieces. JR was kind enough to replace all of them, giving us that warm, delusional feeling that the garden is protected from deer.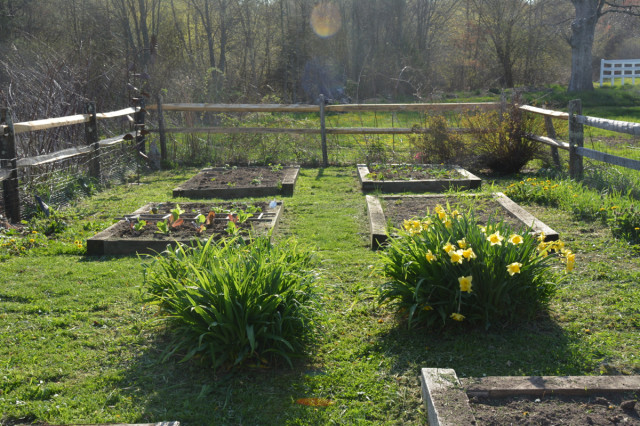 Last weekend kicked off the start of a stretch of warm – um, spring-like, weather here. Not bad for early May! Trees all around the neighborhood are starting to look alive, and our tomatoes were ready for transplanting to larger pots.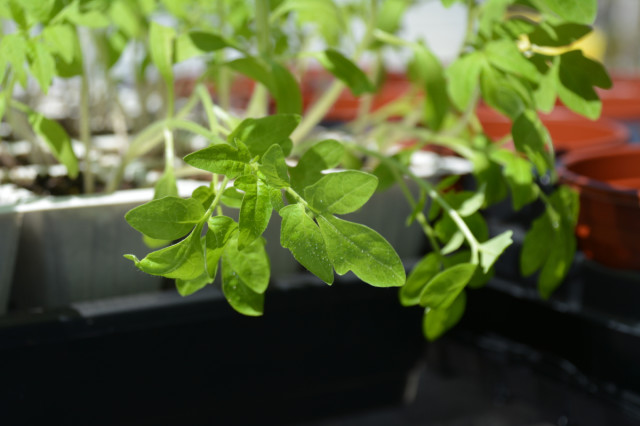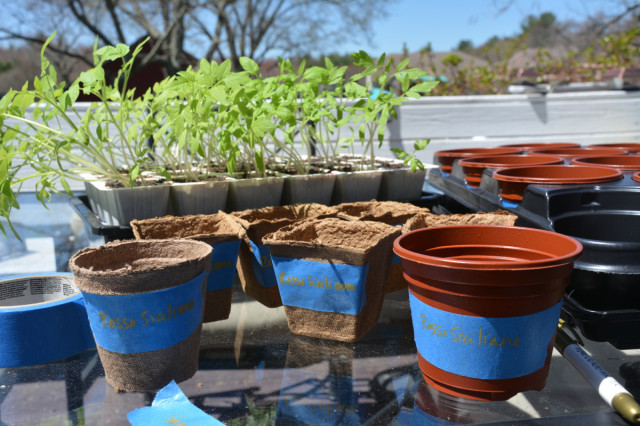 For the record, blue masking tape does not actually adhere to those little peat pots. Also, I don't really like that type of pot, but we had a few left over and they had to be used. Had to be.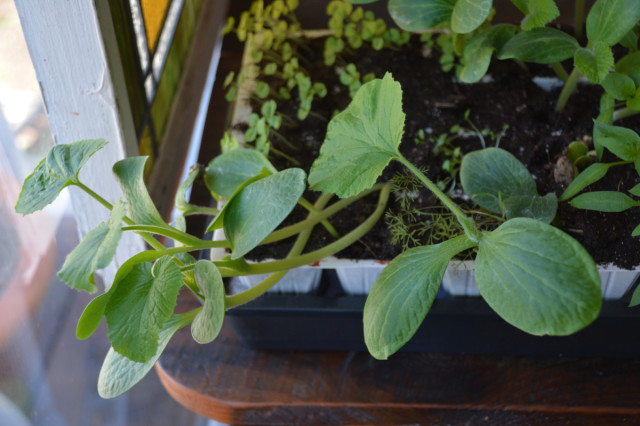 Typically, I start squash outdoors by direct seeding into the designated bed, but given that this was an atypical spring (you know. snow piles. threat of earth not thawing before June. That stuff. So boring to talk about now.), I decided to start a few plants indoors.
Also, and this is probably the highlight of our garden at this moment: We are eating asparagus again. Yay permaculture. Yay asparagus.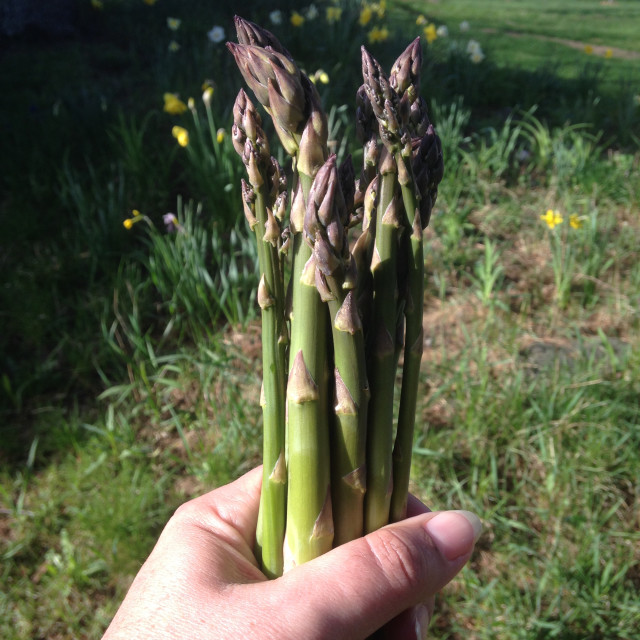 How's it going at your house? Is spring being kind? I sure hope so.