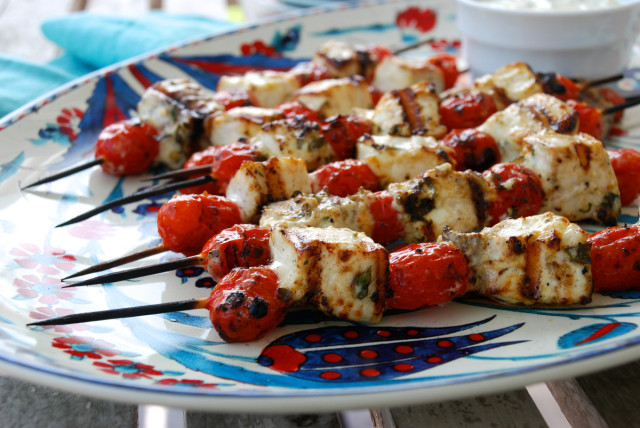 We've been on a bit of a seafood bender here this week, even including a salad of grilled, stuffed squid and greens from the garden, a dish that JR informed me he would not eat – until the plate was in front of him, at which point, he promptly devoured it.
JR isn't much of a seafood fan, and generally limits his intake to swordfish, the occasional white fish (though he'd really prefer not, unless it's breaded and served with chips), and shrimp, so he's actually looking forward to our next seafood dinner, which, I have assured him, will be these kabobs with tomatoes and salsa verde, a recipe from my Cooking Fresh on a Budget column for Edible Rhody. It's an easy dish, and salsa verde alone or salsa verde stirred into mayo (as it is here) is a versatile condiment that can spruce up many a grilled dinner.
Check out the recipe here, and stay cool, my friends.