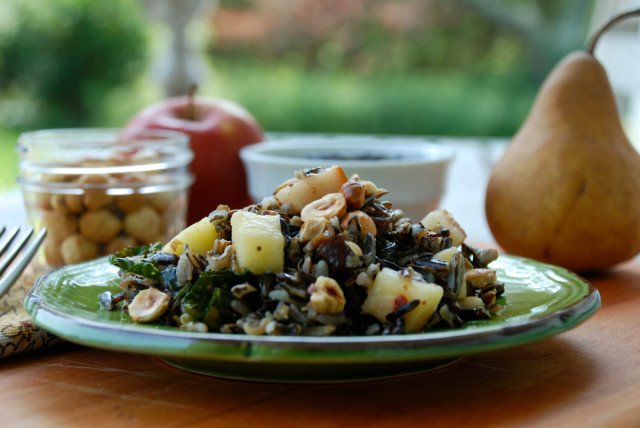 There's been an awful lot going on here the last few weeks: travel to LA for my father's birthday, harvesting the last of the tender crops from our garden, drying herbs, pregnancy-watching one of our sows, curing and smoking bacon (interconnected, yes. Apologies to those of you who don't love the connection).
While we were doing those tasks and that travel, you all totally hooked me up.
Thanks to your support, voting, and general niceness, my Wild Rice and Fall Fruits Salad won third place in the Whole Grains Council's Make the Switch contest. Thank you so much for all of your help and for going to bat for my recipe – if you have a chance, check out the full winners' list, and keep on eating those whole grains!
As if that wasn't enough fun news for one day, Boston.com featured two of my recipes on their site in a feature called Healthy Dinners for the Broke and Lazy College Student. Other Boston-area cookbook authors who were featured were Tammy from Food on the Food, Katie from Small Boston Kitchen, and Andie from Can You Stay for Dinner.
Alimentum, a journal that I very much admire, did a feature on Poor Girl Gourmet and Tiny Farmhouse, which was a total thrill for me. If you want to see a video of me looking a bit shiny and with wild humidity-styled hair, you can catch it over there.
And if you live in the Northeast and shop at Whole Foods Markets, check out the latest issue of Whole Foods Market Magazine for a selection of my small plate holiday entertaining recipes.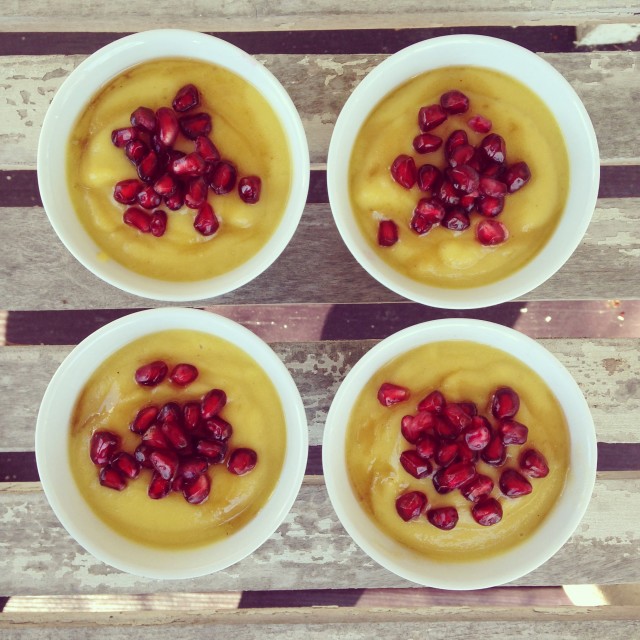 (that's roasted golden beet soup with pomegranate arils – one of the recipes in the Whole Foods Market Magazine feature.)
Thanks again for coming by to visit and for your support!
-Amy