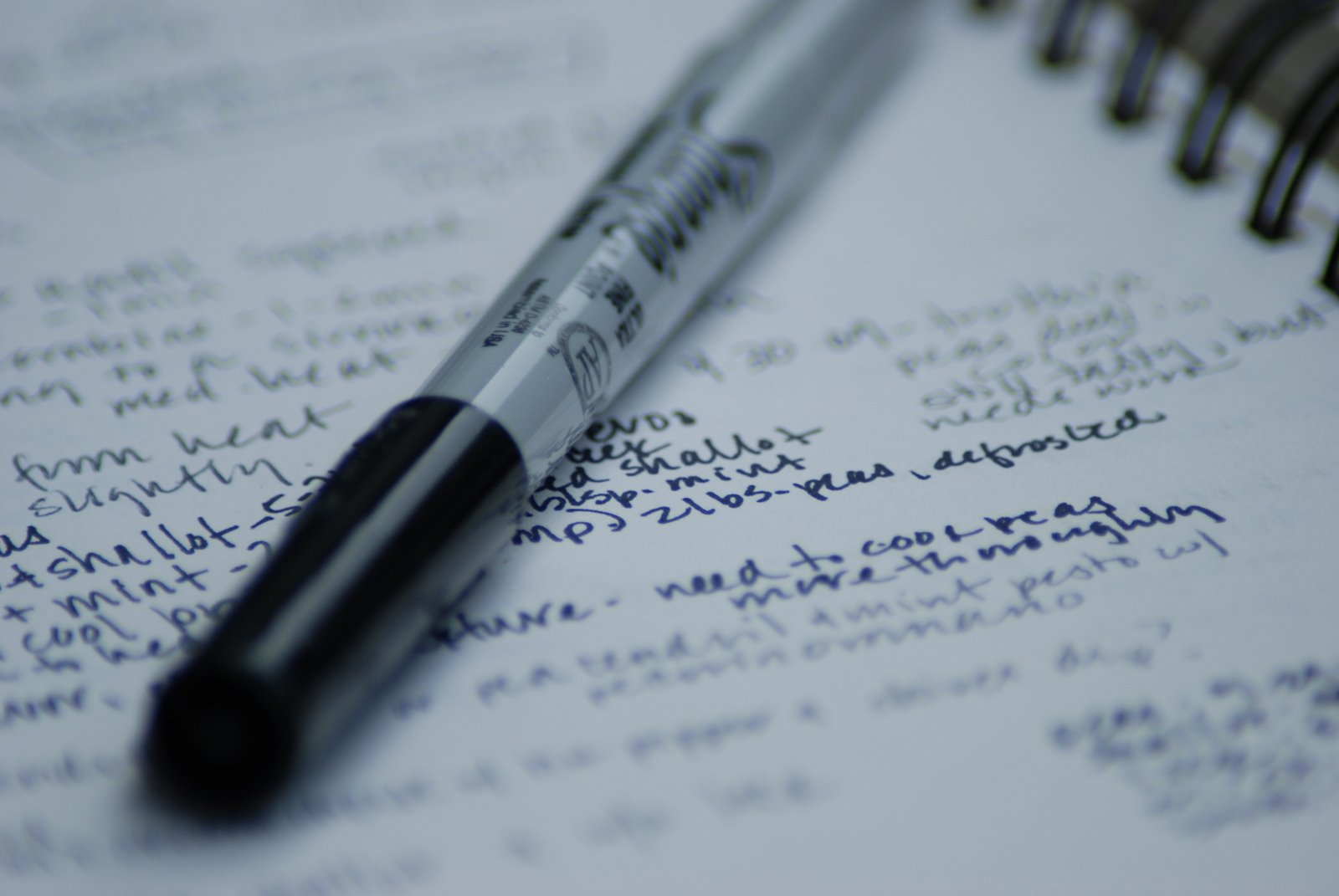 During the summer following my kindergarten year, I walked the half-block from my house to the public library as frequently as my little 5-year old legs could manage, carrying piles of books to and fro. The library's children's room put on a reading challenge every summer – fill in the body of the centipede with the titles of the books you had read, and get a sparkly star for each completed centipede. I remember something about an ice cream cone gift certificate as well, and while that would have been quite the draw unto itself, I read for the sheer joy of it. Well, okay, also for the sparkly stars and the accolades from the librarian. And, perhaps, also for the ice cream cone gift certificate.
Since the time of sparkly stars, centipedes, and ice cream prizes, I have been enamored of books, and had always hoped to one day write one of my own. During my early 20s, I had a working title – and not much else, save for the horrifying oral history of my nascent television career – "The Malcontents". There was a subtitle as well, something along the lines of "Or The Life and Times of Disgruntled Young Professionals" or something similar. I think it was more clever than that, actually. At least, I'd like to hope so, seeing as that's all I had come up with. In any case, I'm sure you can guess the premise of said book.
Years passed by, and I busied myself with work – still a malcontent, but too busy to pull myself out of it long enough to write – and, lo, no book materialized on its own.
And then – quite suddenly, really – I found myself with so much less television work – um, like none – in October of 2008, that it seemed like it was finally time to start this blog. I had once, almost precisely two years earlier, when television work had also slowed down for me, thought that it would be a good idea to do a budget cooking blog, based around the tenets of cucina povera – the poor kitchen. Though the friends that I posed this idea to had all eaten at my house, and had all also purportedly enjoyed the food I made, the consensus was pretty much that no one was going to bother worrying about a food budget. Pshaw, silly television producer. And before I knew it, I was back to work, busier than ever, and this time, no blog magically appeared on its own. Until, of course, everyone else started having to worry about their food budget, too.
In November of 2008, I emailed my friends at Grub Street in Boston where I had taken a food writing class a few years earlier and let them know that I had started a food blog. This was something that the food writing instructor there had recommended to our class as something – a commitment – to get us writing more regularly. At the time, I could barely fathom writing down any of the recipes I made, so pressed was I for time. After receiving the email about my whoops-I-have-no-job-and-therefore-all-the-time-in-the-world-to-write-and-cook blog, Grub Street was kind enough to mention it in their newsletter. On the day after the newsletter had been sent, I received an email from a literary agent asking if we could discuss the potential for a book based on my blog.
It would be an understatement to say that I was excited. I called JR, but couldn't reach him. I called my youngest brother, but couldn't reach him. I called Ian, technically my nephew-in-law, for we had also discussed the possibility of a book based on the blog at the onset. I was nearly hyperventilating.
We discussed whether I did, in fact, need a paper bag, or if I could possibly just go for a walk and settle down before calling the agent. As it turns out, the walk worked out well – I didn't break into a sprint on the return portion – and I maintained my composure on the phone with the agent. I think, anyway.
Eventually, the agent became my agent. But only after I put together a book proposal between Thanksgiving and New Year's. Not having much of a clue about book proposals, I did the best I was able, soliciting advice from two author friends – now, that, I have to say, is a huge bit of luck, to have two author friends – and then submitted it to my not-yet-agent. She reviewed it with her editorial board, they decided to take it on, and then she submitted it to multiple publishers. We held conference calls with editors who were interested, and, finally, the book was bid upon by those editors.
During the pitch process, we had determined that four months would be a reasonable amount of time for me to write the book. In the end, it was just a smidge over four months, as I delivered the manuscript this past Monday. By the time I wrap up the photography, it will be exactly five months from the time the deal was made through final delivery, which is August 20. The book is due out next spring – May 2010. I'll be sure to keep you posted.
So, for the past four-ish months, I have been concocting budget recipes – 82, in fact. I start by thinking about flavors that I like, or an ingredient that I'd like to use, and then I build the dish around that flavor or ingredient. I'm not sure how other people do it, but this is my process, and while it may be boring to some, I'm guessing that there are one or two of you who might be interested. I then test the recipe, writing it down in my spiral notebook – that's it up above in that there picture – and if it works, I test it again. If it doesn't work, but shows promise, I tweak it, make it again, and then, if it is improved by the changes, test it again. As you might imagine, it's been a very busy spring and summer at my house, and I am thrilled to have finally written a book. Though perhaps not as dark and brooding a book as "The Malcontents", as food is quite a happy thing – especially when you can make high-quality food for not so much money.
Now that I'm back – to blogging, that is – I'll be sharing recipes for the late-summer bounty. JR and I are going as hyperlocavore as possible. As in, we're eating that which grows in our yard – which is about as local as it can get – as often as we are able. We have a decent-sized garden, and if I've managed to stave off the late blight on my tomatoes, there will be many a tomato dish to share. Last week, in the middle of the push to finish the manuscript, I stopped down to harvest over 130 green tomatoes, then stemmed them, and washed them all by hand to get rid of the late blight spores. Now they are ripening – I sure as heck hope so, anyway – in brown paper bags in my living room. It's quite the pretty picture – JR and me resting on the couch, scores of brown paper bags on top of our wood stove. We have also raised eleven meat chickens, which we will begin slaughtering this week – I'm right there with you, yikes – though I do intend to kill one myself. You can expect that I will then write about it, but, if chicken-gore doesn't pique your interest, I will also be making meals with garden-fresh food as well as preserving fruits and vegetables. I'm looking forward to it – maybe not the chicken-killing as much as the preserves and the garden-fresh food – and hope you are, too.
Dinner tonight: I've been craving a burger. And it's almost 90 degress out, so burgers it will be. Estimated cost for two: $8.56. I bought ground Black Angus for $5.45 – that's about 1 and 1/4 pounds. We will only use 1/2 pound of that, which is approximately $2.25. I'll freeze the rest for future burger cravings. I bought day-old Bolos Levedos – oh, how I love those sweet rolls – and being day-old rolls, they were discounted, so they cost $1.64 for 6. That's about 55-cents for 2 rolls. We are having bacon on these burgers, as well as avocado. The bacon cost $6.99/pound, two slices is approximately 2 ounces, so that's around 87-cents. The avocado cost $2.00. It would be a joke to say that there will be any avocado left after we snack on it while the burgers cook – with lime juice and kosher salt, of course. I guess I should add in the lime juice, then, and that's 50-cents. We will also have some cheese on these burgers, and that was on sale for $2.00 for 8 ounces, so we'll figure on an ounce of cheese each, so that's 50-cents. I am also making a coleslaw, and was fortunate enough to find a head of cabbage at my neighbor's farm stand for 75-cents. The dressing will cost $2.82. So, then, the coleslaw costs $3.57. We won't be able to eat even half of that, but we'll call it $1.79 just the same.